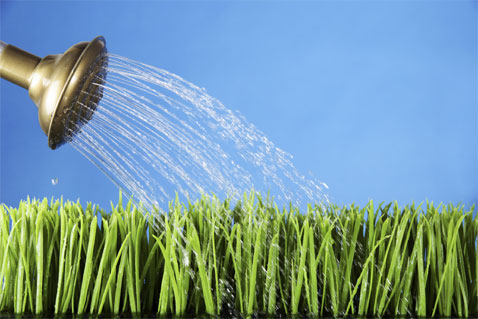 The journey a buyer takes to find, deliberate and decide has changed drastically in the last decade. However good-old email can be used in new ways to maximise sales in this new environment. Specifically, in the B2B world, 79% of marketing leads never convert into sales (Hubspot).
So how do you tackle this? Use email for lead nurturing!
Just because someone has downloaded one of your ebooks or engaged directly with one of your cutting edge infographics doesn't mean they're ready to talk to a salesperson straight off the bat. In most cases someone is browsing the internet or are basically just curious.
Still, it doesn't mean that they aren't the right person to speak to, so don't let them just disappear - especially now that you have their attention.
This is where lead nurturing comes into play! It is vital to engage, educate and form a relationship with those middle ground prospects that may need a little nudge further along the funnel.
1. Email frequently and consistently
Research shows that 35-50% of sales go to the vendor that responds first. To increase your chances of being that vendor that secures the sale, be sure to connect with your potential leads on a regular basis.
One important strategy is to segment your email contacts into lists and then look for opportunities to educate and engage with these prospects with content that is relevant to them.
Avoiding promotional emails and focusing on buyers problems will not only increase your clicks through rates, it will aslo build trust with your target buyers.
2. Know your lead!
In order to create an experience that speaks directly to your buyer persona you need to provide content or an offer that interests them.
Use language and information that is centered around their problems will ensure a good relationship is formed. That way, when you provide links, offers and CTAs there is more chance they trust the information you are providing.
For example, you could use the folowing to segment your database into buyer personas:
Demographic - Age, location, job title
Behavioural information - Whitepaper downloads, website visits, webinar participation, etc.
Industry vertical - eg. Healthcare, Distribution, Education, etc.
Once you have a clear picture of who you're marketing to, you will be better at providing relevant information.
3. Engage with an offer
Avoid the temptation to send salesy emails to your database unless they are really ready to buy. An offer can also consist of educational content. Why?
They are all great ways engage with your lead until they are ready to buy.
It shows the information your providing is relevant and reliable.
It's personal and creates a positive rapport.
You can provide CTAs and blog links.
Allows you to guide your lead through their 'Buyer Journey'. Optimise the information at hand in order to secure your sale.
Remember that it is vital to create an experience that your buyer persona will remember. After all, humans are emotive beings. Not only will this create 'buzz', it will provide more traffic to your site, in turn increasing revenue for your business.
"People will forget what you said, people will forget what you did, but people will never forget how you made them feel"- Maya Angelou. Make your buyers feel understood.
For more information on how to make sure your marketing efforts aren't being wasted download our free eBook: