Outsourcing isn't for every organisation, but if you are increasingly finding that you are pushing marketing further and further down your to-do-list or that your current marketing strategies aren't performing well at all, then it might just be the perfect solution for you. Used correctly, outsourcing your marketing can bring plenty of value to your business. Have a read of this blog post to see if you are the right candidate for outsourcing and to see the benefits of moving your marketing out-of-house (as well as some top tips from the experts):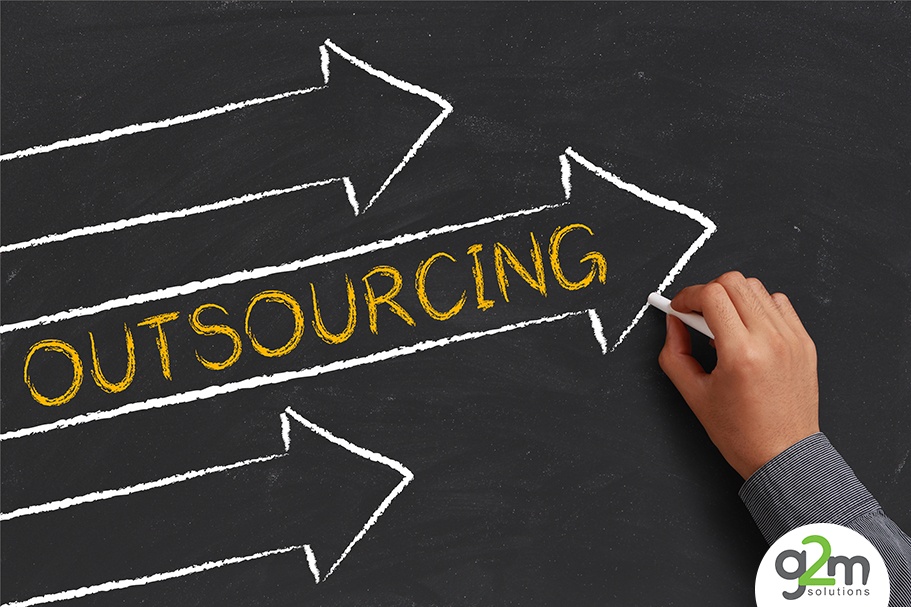 The signs that you need to outsource ASAP
1. You are lacking in the expertise
Marketing may seem like a simple enough process, but effective marketing requires a knack for strategy, data analysis, editing, creativity, copywriting, social media and an immense amount of digital skills.
2. You don't have a digital platform for your marketing automation
Half the battle with marketing is keeping it running smoothly and consistently, and the best way to achieve that is to use marketing automation software. These platforms can be costly and confusing, and so outsourcing to a marketing agency that specialises in one (like g2m Solutions does with Hubspot) can save you a lot of time and money.
3. You are unsure about how or where to find your customers
Decoding your demographic, their preferences and understanding how they purchase is vital to your marketing strategy. A qualified inbound marketer will know how to locate your customer online and also the best way to talk to them and attract them to your product.
4. Your current marketing efforts aren't getting any attention
Even if you are giving it your best shot and writing solid content and attempting to spread the news via social media, you may be missing a vital ingredient in your marketing mix. An external inbound marketing agency may be able to locate the missing piece and help you work through it so you have a complete strategy that guarantees traction and attention to your product.

The benefits of outsourcing your business' marketing
1. It costs less
Marketing agency costs are often much lower than one executive salary for a full-time in-house marketing employee. For that lower price, companies are actually getting a whole experienced team of marketing experts – what a bargain!
2. It saves you time
Just to get the same level of quality as a marketing agency, a business will have to spend an extensive amount of time advertising a position, reading through hundreds of CVs, interviewing, employing and onboarding – taking time (whilst paying the new employee) to explain the business and train them into the role. Alternatively, if you outsource to a marketing agency then they have all the skills and knowledge to get started straight away – meaning the time from recruitment to lead generation can be a matter of days rather than months.
3. You get an honest outsiders perspective
An often-overlooked advantage of using outsourced marketing is that the team is 3 degrees away from the company. This means that the marketing agency is able to step back and analyse marketing strategies from a consumer perspective. This objective viewpoint can be extremely eye-opening and provides a better basis for building new strategies.
4. Your marketing will remain a priority
In the wake of budget cuts and increasingly busy schedules, marketing can often be neglected or completely forgotten amidst the day-to-day chaos. However, if you have a designated company whose focus is purely on marketing then there is no need to prioritise or make time in-house for it, and you can be sure that content will be churned out and leads will be generated on a regular basis.
6. Your marketing will be risk-free
Often when handling marketing in-house without a qualified specialist, your business can stumble into trouble with the law. Marketing experts understand the legal restrictions of marketing work – including the implications of using copyrighted content, contacting customers via digital channels, avoiding sending illegal spam mail or dangerous tweets and privacy rights of both the business' employees and the leads. By placing the marketing work in the hands of another business you can sleep easy knowing that your business won't come under fire.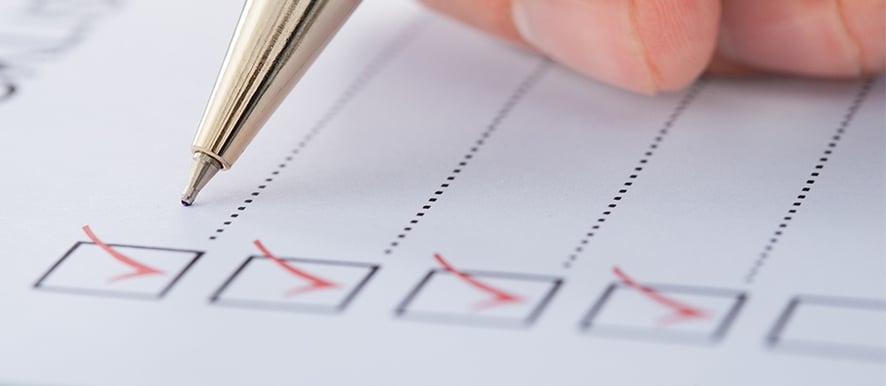 Before you start your research into agencies, you need to define your marketing needs
When looking for marketing agencies to outsource to, you firstly need to know what you want from that company. Perhaps it is just your blogging that has fallen apart, or you want to boost your social following, or maybe you just want the whole damn marketing process to be taken out of house and outsourced to a fully-qualified team of marketing pros. All of these are possible, but there are two generic groups of marketing agencies that you can outsource to:


Managed Services: The delivery and use of specific marketing applications that may be owned and hosted by the company. A vendor that either hosts your marketing system to execute campaigns provides a managed service. For example, a SEO company that builds your website to gain Google rankings may be a Managed Service as they technically own your website.
Business Process Outsourcing: The management of a marketing function, such as lead generation, content marketing, social media marketing or database management. For example, g2m Solutions is a Business Process Outsourcing company as we perform marketing services without taking ownership of your website or intellectual property.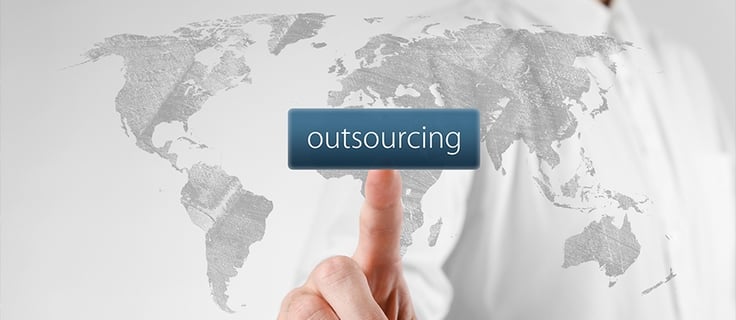 Beware of outsourcing offshore
So far, it must seem like outsourcing marketing is a fool-proof way to better your business – and it is, but you need to be careful. It is extremely easy to be swayed by price and often overseas marketing companies offering extremely cheap content and marketing services can seem like a great option. However, you must be cautious and remember that you get what you pay for – meaning less money equates to a poorer quality service. This is particularly obvious with regards to content marketing as asking a company based in a country where English is not the first-language means that copy is frequently stuffed full of grammatical errors and dodgy phrasing. As a general rule, we would recommend using a company where your buyer persona is based – e.g. if your trying to attract Australian companies, then use an Australian marketing agency.
Ultimately, companies that outsource marketing can use the time moved out-of-house to focus on what they do best, whilst being secure in the fact that their marketing is being handled well by a bunch of specialists in the field.
To really understand whether you are the right candidate for outsourcing, you can undergo a health check of your marketing. Your test results will reveal whether your current marketing practices are up to scratch. Claim your free B2B marketing health check-up by clicking the button below: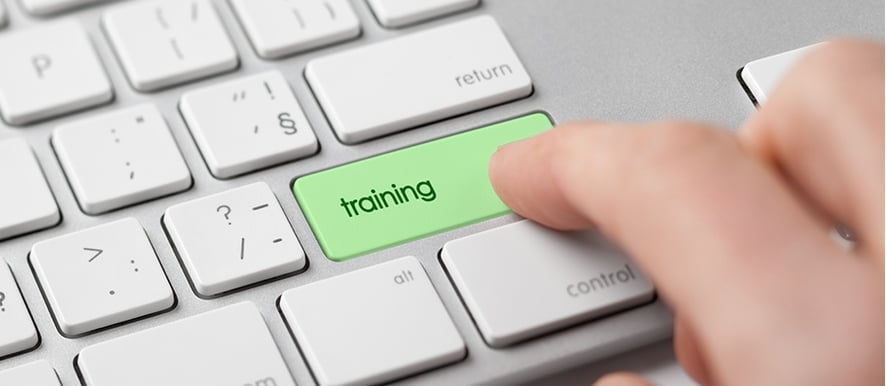 Alternative options to outsourcing
If you are unsure about this whole outsourcing marketing thing, then perhaps a better process for your business is to train your in-house team. There are some brilliant training courses currently on offer in Australia that will equip your team with the skills they need to perform and execute inbound marketing perfectly. And the best thing about it, the courses can often be tailored to your business or industry so that you leave the training with a clear set of marketing strategies designed for your company.
We would definitely recommend BeInbound as a top option for training your in-house team, as they offer a range of options, including:
2 day inbound marketing course – to build a rock solid foundation, a marketing strategy, all whilst bringing your marketing into the digital era

Implementation coaching – where BeInbound works with your business over 45 days to implement inbound marketing strategies within your company

Content marketing training – If you are just struggling with content then this course will assist you in developing content that will attract, entice and delight your customers
To understand this alternative option to outsourcing a little better, feel free to visit the BeInbound website.


Keywords: Outsourced b2b marketing australia, outsourcing marketing, marketing agencies to outsource to, outsource marketing sydney australia, inbound marketing training, outsource inbound marketing australia