Does your business have the right mix of skills to ensure marketing's success? Often businesses don't know the skills that effective marketing entails. Or worse, they think they have marketing all figured out, believing that they can tackle marketing on their own or bring in a fresh marketing graduate to do it all for them.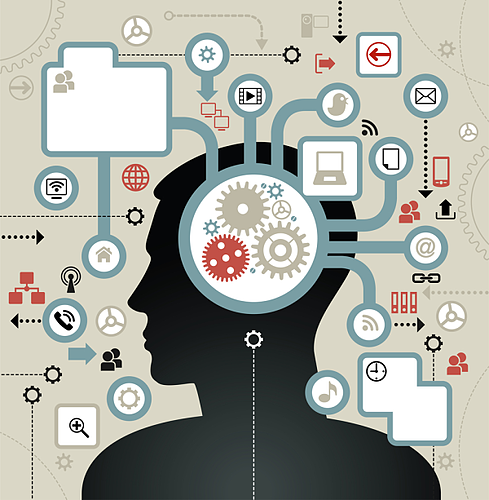 In his book Good to Great, Jim Collins stresses the importance of the right people within a business. He refers to those who are passionate about seeing your organisation succeed, and those who possess exactly the right skills that can get your organisation to be where you want it to be.
This blog highlights the key skills your business needs for effective marketing:
1. Strategic marketing
Before we go into specific marketing-centric skills, it is crucial that your team members understand the value marketing brings to an organisation and more importantly, the role marketing plays in your business. This role could vary from building brand awareness, to social engagement to generating revenue. Aside from this they must be proficient in:
The buyer's journey to understand the importance of aligning your marketing efforts with the journey taken by your potential buyers
Developing buyer personas to ensure you are using the right means to reach the different segments of your target market
Funnel maths to determine the exact number of sales, leads, and visitors you need to achieve your goals
Developing end-to-end campaigns and timelines
Building a high-level map to see how each piece fits in the overall strategy
Agency management
Priority management
2. Content marketing
With content marketing becoming one of the best lead generation tactics, these skills are in high demand.
Content planning including brainstorming and building content calendars for the duration of the campaign
Writing skills for a multitude of channels such as websites, landing pages, social networks, blogs, white papers, eBooks
Writing skills for each stage of the buyers journey such as establishing a presence, generating interest and converting into leads.
Engaging and effective call-to-action writing
Creative skills needed to develop engaging content such as infographics and video that cut through the online clutter
3. Search Engine Optimisation
It is complex but SEO is one of the key skills needed in your marketing team to ensure your marketing efforts get noticed in the online world.
Keyword research
Content optimisation not only for the content on the page, but for page titles, meta descriptions, tags and image alt-texts as well as optimising social media updates
Link analysis
Page analysis
4. Social media
A few weeks ago, we discussed whether social media can deliver results for B2B businesses. The conclusion was yes, but if it is executed properly, which means you need a team that understands:
The different social networks to be able to determine the most suitable channel for your target audience
Social listening to ensure you are in tune with your buyers
Social engagement to maintain a relationship with your buyers
5. Lead nurturing
Forrester Research uncovered that companies that excel at lead nurturing generate 50% more leads, at 33% lower cost. Therefore the following are absolutely critical to your business:
Capability to develop lead nurturing campaigns
Email series writing
Database management
Marketing automation skills
Lead scoring, design and implementation
CRM integration
6. Measurement
I've said it before and I'll say it again: if there is one thing every marketer should do without hesitation, it's measurement. Measurement is crucial for it will tell you exactly how your marketing has performed and help you identify opportunities for improvement. Your team must be equipped with the skills below:
A/B testing to help you determine the elements that get the best response from your buyers
Keyword and ranking analytics
Social media reach and engagement numbers
Blog analytics
Email deliveries, opens, views and clicks
Website analytics
Converstion analytics
Ultimately, your marketing team must be skilled at all the elements above to deliver tangible results.
This list is not meant to overwhelm you, rather, it aims to give you a better understanding of what you need to enjoy the results that marketing brings. Instead of trying to recruit experienced marketers who possess these skills or training your existing marketers on the skills above, engage the experts who can deliver the results you expect without further complexities.
To dig a little deeper on the requirements of effective inbound marketing, download our free eBook below. Otherwise, to begin enjoying marketing effectiveness, get in touch with the experts.