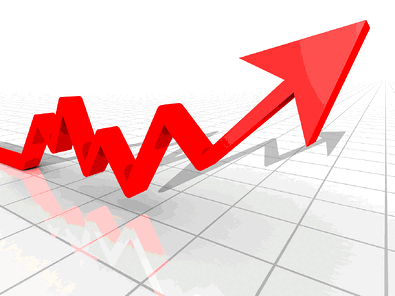 As a business leader, having a marketing strategy is an important part of your lead generation engine, which in turn is directly related to your ability to generate revenue and grow your business.
But strategy for its own sake is pointless; how you go from strategy to action is a much tougher assignment. Strategy needs to inform a planned set of tactics that are executed over time.
Measuring and reporting the effectiveness of these tactics and adapting your campaigns accordingly is critical to running an effective lead generation "engine" and hitting your revenue goals.
Business leaders are used to getting this clarity from the head of sales and the firm's CRM system. Now they must insist their marketing function steps up to the plate and provides similar data for the early and mid stages of the funnel.
So how do you track your marketing effectiveness at generating leads?
1. Set Shared Goals
How many times have your Marketing and Sales teams locked horns in a he-said she-said heated discussion around lead volume and quality? It is critical to create shared goals and metrics and keep each team accountable to one another.
Quantity Metrics
Reach is anyone the company can target through existing email databases, blog subscribers, social media outlets such as Linkedin, website traffic and pay per click advertising Essentially you are measuring the width of the mouth of our funnel.
Lead nurturing is when you form and build upon relationships by providing further information to nurture your lead through their buying journey from website visitor to a sales ready lead.
Revenue is your fundamental goal (specifically, increasing it). Track your revenue weekly and monthly as well as comparatively against your goals.
Quality Metrics
Visit-to-lead %: A snapshot of the effectiveness of your calls-to-action and offers. Can be useful in identifying any concerns at the top of the funnel and also helps determine if there are problems on your landing pages or the quality for your content.
Lead-to-Marketing Qualified Lead (MQL) %: A measure of how effective you have been in converting a generic lead to a qualified lead.
MQL-to-Opportunity %: Start by measuring your MQLs. How many of them turned into an opportunity? How has this changed over time?
Opportunity-to-Sale %: This is the final stage of the sales funnel. The percentage is a measurement of the quality of opportunity and how effective Sales were in closing a sale.
Lead-to-customer %: This will provide you with a click-through percentage that represents the effectiveness of your full sales and marketing funnel. This is the "acid test."
Set goals for your marketing team using these conversion ratios as a benchmark of current performance, and then systematically improve percentage conversion rates to increase the velocity that you run your funnel. Improving conversion ratios at each stage should be a priority.
2. Create Content Offers
Measuring the impact of your content can be difficult - but never fear, it can be done, with the right offer.
Offer an informative piece of content – an eBook, whitepaper or webinar – in exchange for personal details. It should be educational in nature if your visitors are merely seeking to learn more about their problem. As they progress in their journey you can feed them content about how well you solve said problem.
It all starts with your landing page. It's no secret that first impressions are lasting impressions, so to improve conversions, you need to provide a positive experience for your visitor. Make it easy for them to find what they're looking for and in return they will supply their details. Your marketing automation software should track the effectiveness of each landing page.
To measure lead generation using content, ask yourself:
How many leads has this offer generated? How does that compare to other content?
Have you measured your new contacts? This will help you differentiate between repeat and new visitors, and help gauge the effectiveness of your content.
How many 'clicks' do your calls-to-action receive? If your numbers are low, think about simply updating the CTA itself to optimise its value. Test colour, text, and image (but not all at once).
Quick Tip: Track your keywords! How well are your keywords performing in search, specifically related to your business? Use the data gathered to produce similar and stronger content offers to help your goals.
3. Gauge Your MQLs
Marketing qualified leads are ready to talk with your Sales team. Your success will be determined by your ability to conclude which leads are 'hot-property', and are most likely to purchase your service or product.
How do you measure your MQLs?
How many of these MQLs are you generating month over month? Is it increasing? A good metric to know if you're helping your leads get into the "marketing qualified" stage.
How many MQLs do you get from your blog versus email marketing? Get to know your business by learning which channel is a better source for generating newer leads.
Are more leads being nurtured into MQLs over time? Or is your business struggling to nurture your leads into MQLs? If so look at your middle of funnel content. Which content pieces are effective? Whats your MQL conversion rate per offer?
Note: Guiding your lead through the middle of the funnel by to becoming a qualified lead using powerful, relevant, valuable content will generate a strong and trustworthy relationship.
4. A Note on Technology Tools
As you might imagine, it's critical to invest in a good set of tools to generate the data that you need to systematically measure and subsequently improve your lead generation effectiveness.
Look for tools that are "all-in-one", as trying to create one source of the truth between multiple tools can quickly become a major headache.
Equally ensure you are able to easily and automatically pass data between your CRM and your marketing automation software.
If you're interested in measuring the success of your current B2B marketing, take our free health check and see how you measure up!