Marketing automation has been around for several years now. Some businesses swear by it, while others haven't even taken a free trial. So, would marketing automation benefit your business enough for you to invest in it? In this blog, we ask nine questions to see if your business would benefit from marketing automation.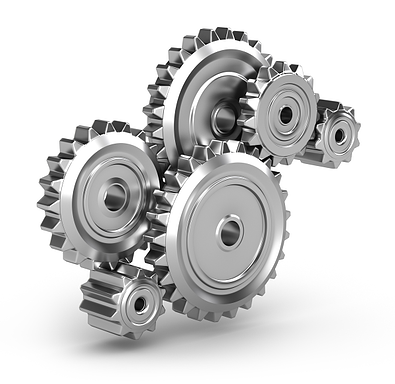 1. Are your marketers having trouble tracking down unsubscribes?
In this day and age, privacy laws are becoming more stringent. People no longer tolerate unsolicited promotional emails. Every time you send out emails to the same list over and over, without knowing who unsubscribed, your business is at risk of sending emails to those who have unsubscribed, and could be penalised. A good marketing automation tool allows you to report on the number of people who unsubscribed and their names, so that you can make sure your business does not violate any SPAM regulations.
2. Is too much time being spent on database cleansing?
The quality of a list is the most crucial aspect of your email marketing campaign. Therefore after every email, your list usually needs a cleanse, to make sure you do not email those whounsubscribed or bounced in the next round of emails. If your marketing staff is spending a lot of their time cleansing a list every time you send an email, your process is inefficient. There is a better way. A marketing automation tool immediately excludes unsubscribes and bounces from the next email send, so your marketers can be more productive.
3. Are you spending most of your timecustomising emails?
If your email list is segmented into several categories, and you are manually customising your emails, chances are you are spending your valuable time on tasks that can be simplified with automation. What would take you minutes is probably costing you and your company valuable time. This is highly inefficient. With a marketing automation tool, you can build several campaigns and assign customised emails to different lists. Contact name, company name, email address and other fields can be automatically populated from the data you have saved in the system.
4. Do you need to use multiple tools to accomplish one job?
Most businesses use a CRM to store their contact list. Therefore, for email marketing campaigns, they have to go through a long process of generating the list from the CRM, formatting it using Excel, and then uploading it to the email engine. Recent marketing automation tools are equipped with the capability to integrate with a CRM to enable efficient importing of contact lists. This way, you no longer have to move from one tool to another to get the job done.
5. Are you doing your campaigns on an ad-hoc basis?
With fierce competition and unstable economic conditions, everybody is thriving to succeed. Your marketers are probably always on the go, moving from one campaign to the other. Especially with social media in the spotlight, email marketing is probably left on the back burner, and only gets done when your marketers have extra time. You can easily use your existing content and use marketing automation to schedule regular email sends to your list. You'll have an email campaign that will run consistently, and therefore, nurtures your leads with little effort and great rewards.
6. Do you need better results, but don't know what to improve?
In most cases, business owners don't know what they could be doing better, they just know that something needs to be fixed. Without getting data from your email campaigns, you cannot pinpoint the problem and hence, you cannot fix it. With marketing automation you can report on the results of your email marketing campaign and determine if there are certain formats, titles or layouts that work better than others, to help you identify real actions that you can take to improve your marketing results.
7. Do you know how many people have progressed from the email?
From any marketing campaign, you want to see progression. Therefore, it is crucial that all of your campaigns show how your leads have progressed to the next stage of their buying journey. For instance, you will need to know which contact clicked through to your website or to your whitepaper. Analytics may show traffic, but it will not give you exact names of those who visited the page. A marketing automation tool will. Reports from every email send show the number of click-throughsand the names of the people who did so. This helps you identify those who have shown interest and should be nurtured. This also helps your sales person make a very compelling pitch.
8. Can you tell how much ROI your email campaign has generated?
If you're not getting any reports from your email sends, you probably don't know the return your email campaign has generated. Through marketing automation, you get the numbers from every campaign, showing how many leads were generated. Once these leads have been nurtured and have converted into a customer, you can truly see the returns delivered from your email campaign.
9. Are you not seeing the value marketing brings to your organisation?
Marketing is generally not deemed to contribute to revenue, as salespeople are the ones who close the deal. However, this needs to change. The only way for businesses to truly see the value marketing brings to the organisation is if they have the numbers to prove it. A marketing automation tool can show you precise numbers of the contacts who progressed into becoming leads and how they were nurtured until they were ready to buy. Through these numbers, you are able to see how your email campaign contributes to revenue, and how marketing delivers value to yourorganisation.
Marketing automation brings several advantages to businesses: from the ability to increase efficiencies, to identifying leads to nurture, to contributing to sales and revenue. Overall, it gives you clear numbers to help businesses see the value of marketing within an organisation.
To learn more, refer to our blog on the must-haves of marketing automation or download our freeebook on measuring marketing ROI below: