Unless you've been hiding under a rock these past few years, you know that lead generation is now more than just buying lists and cold calling. Inbound marketing and new technology have breathed new life into lead generation, giving us access to a variety of tools at our fingertips. Despite this, success in generating qualified leads is not dependent on using these tools.
This blog discusses the main components of an effective lead generation engine.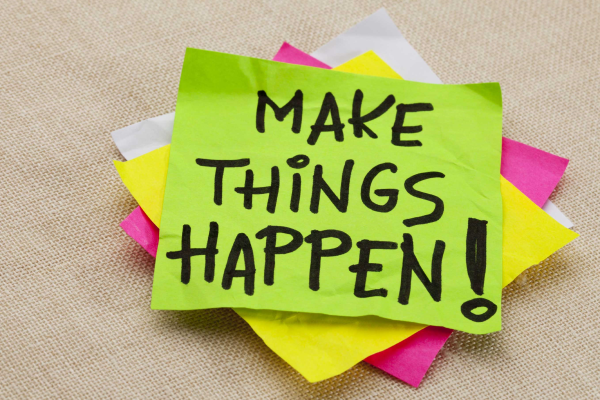 1. Lead generation map
The foundation of every lead generation engine is a lead generation map. This map is the document that details the progression of a lead with your organisation from start to finish. It is essentially the document that translates your inbound marketing strategy to action.
A lead generation map must be grounded upon your buyer personafor it to generate results. It must capture your buyer persona's preferences, the problem they're facing and their needs. It must also take into account the journey that your buyers go through to solve the problem they face.
2. Website
The key component of this phase is your website. Your website represents your company in the online world, even more so than your social media profiles. The website must be appealing, easy to navigate and targeted to your buyers to effectively generate leads.
Most importantly, your website is the one place where you can most influence your buyers through a variety of content.
3. Blog
As a platform to voice your opinions out to the world, a blog is a very effective component of your lead generation engine. Use your blog to put forward opinions, thoughts, ideas and advice to your target audience by targeting exactly the topics that interest them. Discuss the problem they face and give them advice on how to solve them.
It is easy to get sucked into traditional marketing practices and promote your product / brand heavily, but keep in mind that new visitors are still early in their buying journey and will much prefer to read about topics that are relevant to them.
It is absolutely crucial that your blog is hosted on your website, as the key to a well-oiled lead generation engine is continuity. With your blog and articles on your site, you could then direct visitors to another page on your website where you could obtain more details about the visitor.
4. Landing pages
It is important that readers who finish reading your blog don't divert from your site. So, you must offer them options for progression, either to read more blogs or a specific article; or to read a core content offer, such as whitepaper or an eBook.
If your lead has chosen to read a whitepaper or an eBook, it means they are interested to learn more. You can use this to your advantage by first directing them to a landing page that describes the piece briefly and asks them for their contact details in exchange for the document. This is how you convert website visitors into contacts that you can nurture until they are ready to buy.
5. Search Engine Optimisation
The greatest websites will not accomplish much if it's not found by the right people. It is important that you draw from your knowledge of your buyer persona and the problem they face, to have a list of keywords that your website can be optimised for.
With Google's advanced mechanisms you not only need to use specific keywords on your website, your content must also be tailored to those keywords for it to rank highly on search results.
6. Social Media
Social networking is another means to get found online. You can use your Twitter, LinkedIn and Facebook profiles to put forward your blog articles, core content pieces and generally direct visitors to your site.
Instead of writing general tweets or LinkedIn posts that might not be read by anyone, have a targeted approach to social networking. Identify the LinkedIn groups, Twitter hashtags and Facebook groups your buyer persona uses and use them in your social media strategy.
You could also interact with influencers i.e., top personalities in target buyers' industry to further increase your exposure.
7. Measurement
Once you have the above elements in place, you have a lead generation engine. But how do you know if it's performing well? This is where measurement comes in. You must have the ability to track and measure the relevant metrics to gauge the effectiveness of your lead generation engine.
Track the most important metrics, including the amount of time visitors spend on your website, the bounce rate, your blog views, comments and clicks, landing page conversions, your keyword rankings and social media generated contacts. An analysis of these numbers will help you identify how you can improve your results.
The key to building an effective lead generation engine is the path you create for your target audience. Each tactic must be connected to another, i.e., no piece of content should leave the buyer wondering what to do next. It all boils down to having a well thought out inbound marketing strategy and lead generation map that addresses your buyers at each stage of their buying journey and leads them further.
To get further insight into lead generation, download our free ebook on How to Win the Race for Quality Leads. Or to learn more about lead generation in general, refer to our blog article on the challenges in lead generation.
(image source: http://manunicareersblog.files.wordpress.com/2012/09/istock_000017343609large-make-things-happen4.jpg)