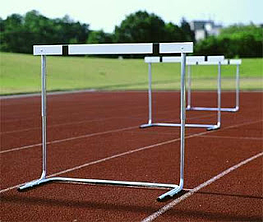 Lead generation is a key role of B2B marketing in today's increasingly competitive business environment. Of course, in such an environment, the race to generate leads is always on, and marketing is always faced with challenges in generating the right amount of high quality leads.
There are three major challenges marketing must conquer to generate real value and become an effective force for B2B lead generation.
Minimising your lead leakage from your marketing and sales funnel.
Cutting through the noise of all the other marketing messages
Developing an analytical process that is constantly checking what tactics are working and what's not.
Plugging the leaks
One thing all marketers are concerned about is leakage. Anyone who enters your funnel and leaves before reaching the end is a leak. Those who visit your website and don't put in their details to subscribe or download a blog have leaked. So it is common for only a small percentage of visitors to journey further down your funnel.
As leads continue through your funnel they qualify themselves. But no matter where you reduce leaks in your customer acquisition funnel two things are certain you are directly reducing the cost per sales acquisition and increasing profit. It is important to consider the different stages your buyers go through in their buying journey. Current technologies included optimised content and automated workflows allow us to personalise this journey to each prospective customer. As the customer goes from being unaware of their problem to seeing your product as the solution to it, you display relevant information to them.
Another way to minimise leakage is to use different call to actions in your content pieces to suit buyers at different stages of their journey. Those who are ready to progress down the journey may want to download a whitepaper, but those who are not ready might prefer to just have a look at your blog. By adding in a link to the blog, you are letting your buyers go on their journey at a pace suited to them and also giving them a way to stay on your website. Keep in mind that not all buyers will progress the way you want them to, so the key is to give them an alternative.
Cutting through the clutter
The internet has afforded anyone with a computer and online access the opportunity to connect with potential customers.
As businesses have realised the irony that they can deliver a far more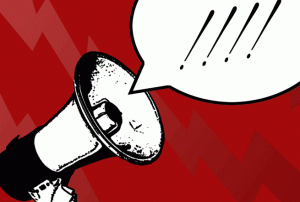 personal buyers journey online than they can through other methods, even face to face, they have started to crowd the internet with offers and ideas. Placing yourself where your buyers are is only a small part of online strategy now. Getting heard through the incessant white noise of all your competitors and even non-competitors marketing sometimes seems impossible. Even when you make it into a buyer's inbox there is still a constant fight for attention, with an epsilon study showing that click through rates are below 5% and almost 60% of new subscribers (in the last 3 months) do not click or open their subscribed to emails. From these stats we can think of two important things to keep in mind when approaching online B2B lead generation.
Providing quality content is the way forward for any aspiring marketer. Blog after blog has predicted that content marketing will continue to rise in importance in any marketing department as key search companies optimise their algorithms away from the SEO game. Variety of content also plays a role. The new and varying formats of content available nowadays is very handy for marketers vying for the spotlight.
Each new lead must be treasured, for every lead is valuable. For your lead to have gone through the constant flurry of marketing content and found their way to your site makes them indispensable. You need to make sure that the leads you gather are provided with an exceptional experience, helping them move down their journey with the relevant engagement.
Analyse This
The need to align yourself with your buyers problems requires constant analysis. You need to have a process which consistently examines what is resonating with your buyers and what isn't. Through proper analytics, you can make informed decisions based on research and data as to what you should be blogging, displaying on your website and offering as key assets. By following a more rigorous scientific process, marketing no longer needs to be done on gut feel and creative whim. Through this method, marketing can also become wholly accountable for the leads it generates.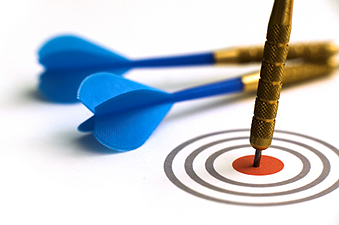 The idea is to streamline your marketing messaging. You should sand and plane off any excess that doesn't work. Tactics and content that are ineffective and aren't providing leads or sales are a waste of your time and resources.
By streamlining your marketing and focusing on the buyer's problems and challenges you will allow yourself the opportunity to closely align with your sales team. Research by Marketing Profs has shown that organisations with closely aligned sales and marketing had 35% more customer retention and 38% higher sales win rates. Furthermore Forrester Research has shown that aligned organisations show an average of 32% in revenue growth while less aligned companies report on average a 7% decline in revenue.
These three areas are all major challenges that every B2B business experiences. It is important to consider these challenges and address them with the right marketing strategy. To, read more about lead generation, refer to our blog on the six key elements of lead generation. Or to dive deeper into the buyer's journey and how to use it for lead generation, download the whitepaper below.