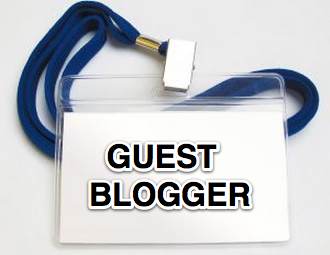 Many B2B marketing professionals see guest blogging primarily as an opportunity to increase referral traffic. The dream is to attract hordes of new website visitors by having a post published on a big blog with thousands of readers. The idea is that a proportion of these readers will visit your website by clicking on links in your article; and, consequently, a proportion of these visitors will then become loyal readers, subscribers and even leads. What more could B2B marketing professionals want? A lot.
There are two major problems with an approach to guest blogging that focuses on increasing referral traffic by targeting only high-traffic blogs:
Large blogs receive a huge number of guest post submissions every week, making it incredibly difficult to get a post published
If you are lucky enough to have a post published on a popular blog, the referral traffic will almost always only last for a few weeks before the post is buried beneath an avalanche of new content
In contrast, the link building approach focuses on generating traffic via search engines. The link building approach to guest blogging is about building valuable inbound links by writing guest posts primarily for small to medium sized niche specific blogs with the occasional post aimed at large blogs when an opportunity presents itself. The aim is to write content that is first and foremost relevant and engaging, yet also cleverly optimised with backlinks to appropriate pages on your own website using carefully chosen anchor text. As a result, your website and the post itself will benefit from long-term search engine traffic. We've put forward four reasons why we think this strategy is a winner when it comes to B2B marketing:
1. Blog managers love you
Most of us are familiar with the pressure that comes with working to deadlines. Managers of smaller blogs have to work to tight deadlines and often struggle to meet content creation goals. As a guest blogger, you are a blog manager's knight in shining armour who has come to rescue them from their content-sparse misery. Your guest post submission, instead of being a nuisance, is a gift.
2. The results are long lasting
Unlike referral traffic, which usually dissipates after a few weeks, the SEO benefits of guest blogging are long lasting. By optimising toward well-researched keywords via the article title, body text and link anchor text, you will give your article every chance of ranking highly in search engines. Furthermore, the pages on your website that you link to in the article will receive a significant ranking boost as a result of receiving an inbound link from a relevant and credible website. The resulting improved search engine rankings have the potential to deliver a steady flow of targeted traffic for years to come.
3. Search traffic is more targeted
When someone discovers your content via a keyword search, there's a high chance that your content will be highly relevant to him or her. If your content is valuable it will be tailored to the needs of the searchers who discover it. The search traffic generated by guest blog posts will be far more targeted than referral traffic, because searchers are using highly relevant keywords to find your content, meaning the wheat has already been separated from chaff.
4. It's a scalable process
It is possible to scale a guest blogging/link building initiative that targets smaller sized blogs. The turnaround time for getting posts published on smaller blogs is much shorter than the often drawn-out process for getting a guest post published on a larger blog. Managers of smaller blogs are typically quicker to respond to and approve content submissions. This makes it possible to carry out an orchestrated guest blogging initiative on a mass scale.
A guest blogging case study
Bamidele Onibalusi, wrote a great article on HubSpot about guest blogging. In the article, he shares his findings from a guest blogging experiment in which he wrote 31 blog posts focused on improving search traffic to a few quality articles and specialised landing pages on his site. 28 of the articles were published, the majority of which within a week of submission. As a result he experienced an increase of 100+ daily visitors after just 10 days and a total increase of approximately 60, 000 visitors from search just 6 months later. You can't argue with those results!
Want to learn more about business blogging?
If you'd like to learn more about how you can use blogging as a B2B marketing tool, download our FREE eBook 'Business Blogging Best Practices: Advice from the Experts':
How regularly do you pursue guest blogging opportunities? Do you have any experiences you would like to share? Let us know in the comment section below.