Research by the Content Marketing Institute uncovered that 93% of Australian marketers surveyed have used some form of content marketing over the past year. What's staggering is that only 33% of them found content marketing to be effective.
Why is this the case?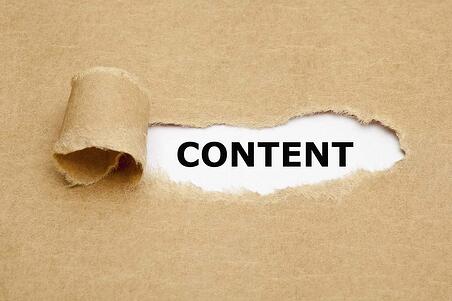 In this blog, we discuss 5 potential reasons why content marketing might be ineffective:

1. Non-targeted messages

Even if you've created the best content plan and hired the best writers and marketers to come up with the best content, your content will not be effective if it's not targeted to the right people.

You need to ensure that your messages are targeted to your buyer persona, and that you are using the channels that provide the best reach to your buyer persona. This can only be done after you have an in-depth understanding of your buyer persona from the roles you target, to the type of companies you target, to the channels you can reach them with.

2. No measurement in place

There are some organisations that jump into content marketing without a clear plan, simply doing it because everyone else is. CMI finds that only 52% of marketers use a documented content marketing strategy. This lack of a clear content plan means there are no goals or objectives set against their content marketing efforts, and most likely, there is no measurement system in place.

To know if your content marketing is effective, you must set objectives for your content marketing efforts. For instance, the number of leads generated, the number of sales generated from those leads, and the amount of revenue obtained from those sales. Then use an analytical tool to measure your performance against those objectives. The tool could be an Google Analytics (for websites), HootSuite (for social media analytics) or a comprehensive marketing automation tool such as HubSpot. Only when you have the right metrics to measure and a good analytics tool can you determine the effectivness of your content marketing.

3. Stand-alone pieces of content

In the complex B2B buying environment, different types of content used independently will not generate any valuable results. Having a website, a blog, and social media profiles that aren't connected will not give your prospects a path to follow, and hence is not effective content marketing.

For content marketing to be effective, you must build a journey, for instance, your prospect starts with a post on a social network, then clicks on a link to read your blog on the website, then fills in a form to download a whitepaper. To progress the lead beyond this, you must have an email campaign in place to reach them and stay in touch with them. Once you have established a relationship with them, only you have permission to request a chat or a meeting. Ultimately, content marketing must be integrated to truly make an impact to a company's bottom line.

4. Incosistent communication with audience

All too often, content is not prioritised and only written when the marketer has time. Content marketing is meant to keep your brand / product / service top of mind, so if content is not published regularly, you lose that connection with your potential buyers.

Create a schedule for your blog posts, social media updates and email sends, and stick to it. This consistency will help you stay connected with your buyers. The advent of marketing automation tools also helps with this, as you can write content well in advance and simply schedule blogs, posts and emails to go out at the right time.

5. Irrelevant content

These days, buyers have so much content vying for their attention, and as a result, your content must be relevant, engaging and attention-grabbing, all at once.

Ensure your messaging is relevant by talking about the problem your buyer persona faces, or a specific need they have. Writing about how your product is the greatest product ever will not get any results, as it is not relevant to the audience in the early stages of their buying journey. It will help if you create a content map to outline what you will discuss at each stage of the journey.

To create engaging and attention-grabbing content, you must make sure you have the right skills in your team for it. Use of different types of content such as videos, slides or infographics can also help your brand cut through the clutter.

To learn more about content marketing and its contribution to lead generation, read our blog on the business owner's guide to a successful lead generation engine. Or, to learn about the content marketing revolution, download our whitepaper below.