For the next couple of months we'll embark upon a series of articles that will take you through ways you can work towards smart, profitable and sustainable growth for your small to medium sized business. How? By redeveloping your sales and marketing teams processes. Too often business leaders don't take the time to regularly review which sales and marketing processes need tweaking in order to deliver optimal results. We're all guilty of a 'set and forget' mentality sometimes. So let's work through this together, and see what could do with a bit of a renovation.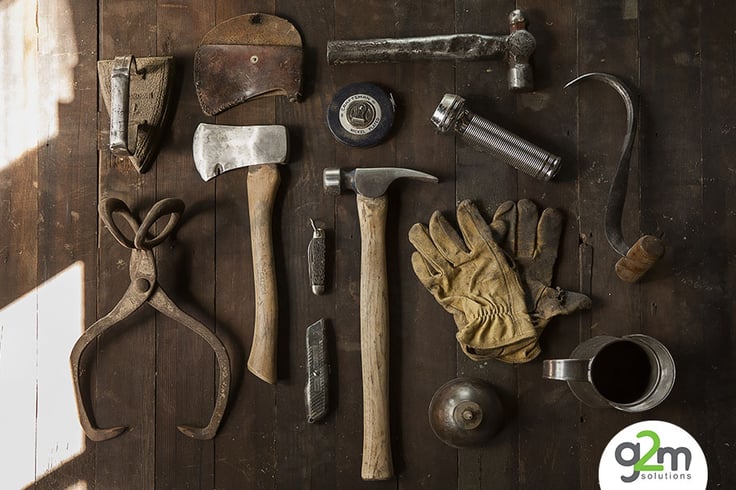 The three universal market changes
There are three major market changes that have happened over recent years affecting the performance of sales and marketing teams. Tactics that once worked well aren't converting as much as they used to, ultimately costing businesses more money to bring in less customers. These market changes include:
The

rise of the empowered buyer

: Buyers are spending more time researching on the internet before speaking with vendors directly.
Sales and Marketing teams becoming misaligned due to shifting tactics: Legacy tactics such as outbound emails to purchased lists and cold calling are yielding increasingly poor returns for marketers and sales people alike.
Impact of technology: Powerful CRM and marketing automation software has now become affordable for small to medium sized businesses.



Key steps to reinventing your sales and marketing
In order to reinvent you sales and marketing teams you will need to refresh your go-to-market plan, this will involve:
Refocusing sales and marketing on your ideal buyer persona(s): Take the time to understand and document the journey your buyers are embarking upon when making a purchase.
Redefine your content strategy: Now that you've refocused on your ideal buyer persona(s) and their needs it's time to look at your content. You should have valubale content offers available for download for every stage of the buyer's journey. Does your existing content need some reworking to be aligned? Do you need to create new content?
Reviewing your website: This is the main entrance to your business, it should be a destination for your buyer persona, one that's easy to find, looks modern, provides an enjoyable user experience and is viewable on any device. Most importantly it should be a living content hub, i.e. it should evolve and change based on how users interact with it.
Redefining your sales and marketing tactics and processes: You have a clear focus on who your buyer is now and followed that up with a strong content offer that stretches across the full buyers' journey. Now it's time to map out what sales and marketing need to be doing, as well as when and how they should be engaging the buyer.
Establishing a sales and marketing Service Level Agreement (SLA): Decide at which point marketing should be handing over their hard earned warm lead to sales so they can work their magic.



Why should you bother investing in Sales and marketing technology?
Is it worth the money? Can it actually make a difference to your business?.....Yes and yes! See below why it's a smart move for your business:
Speed of execution: Tasks are completed more accurately and faster
Reduced cost: Automating many marketing and sales processes is much cheaper than using human labour. Plus it's always working in the background and never takes a holiday.
Improved conversion rates from a smarter dialogue with prospects: Cold calling is bad….please stop it, stop it now. Marketing automation allows you to track your buyer's interactions with you, and their readiness to engage. As a result your contact-to-conversion rate will be significantly higher.
Integration: Having a CRM and marketing automation software that talks to each other will make life much easier for all involved and help to provide a birds eye view of activity for each lead.
Reporting: Understanding your conversion rates via both sales and marketing activity reports means you understand the volume of visitors and leads you need in order to meet your revenue goals. This in turn gives you the ability to set highly accurate targets within your annual business plan against human and non-human resources.
Accuracy and security of information: Keeping accurate and complete visitor, lead and customer records via a central, controlled database swiftly becomes a key corporate asset.
Cost: The cost of fully featured marketing and sales technology is falling rapidly, and with most online tools being available on a subscription basis, you can spread the overall cost out over a year.
As you can see we have much to cover, however if you'd like to jump ahead, then you can! Download our latest eBook '3 Reasons it's Time to Redesign Your Sales & Marketing' to gain more insight into all items discussed above.
Otherwise, if you'd rather digest what we have coming up in smaller, bite-size portions, simply subscribe to our blog and we'll send you a notification once a new article has been published straight to your inbox.