Website design or redesign can and should be a satisfying experience but sometimes it can turn into a very expensive and long-running headache. Why? Because the traditional ways of website design are simply flawed. However, thanks to Google analytics, HubSpot and other applications, marketers now have the power of analytics behind them. Data they can leverage to help senior management make informed strategic decisions for the business. That's where Growth Driven Design (GDD) comes in. It's based on real time data and shows you how your customers are actually using your website. In the coming months we'll take you through all aspects of GDD and how you can apply it to your business. For this blog I'm going to fill you in on the juicy Growth Driven Design topics you can expect to learn about.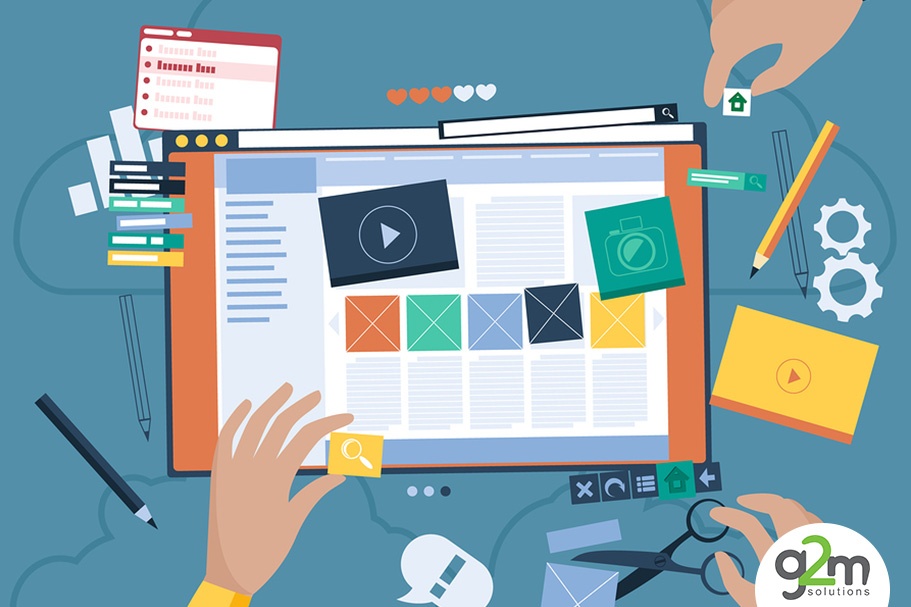 GDD is an involved process however it's because of this that it's successful and well worth the effort. You'll only get out of your website what you put into it and in the next seven weeks we'll be covering the following GDD topics to help you get started:
Why the traditional website design process doesn't work: We'll fill you in on our experience of building a website using Growth Driven Design principles and what the client thought about the whole process.

The business risks of building a website using the traditional approach: Think large upfront costs, going over budget, no guarantee it will improve performance…you know those wonderful things that make you wonder why you even bothered.

The three pillars of GDD and how they will help you grow your business.

What's involved in phase 1 of building a website using GDD principles: Over two blogs we'll cover:

Setting goals

Developing persona profiles

What quantitative and qualitative research will need to be done

How to form your fundamental assumptions

How to set a global and page strategy

Developing your wish list and analysing it

Making your launch pad website go live and what should be on it

Hypothesis statements

Implementing critical action items and setting up data collection
What's involved in phase 2 of building a website using GDD principles: Over two blogs we'll cover:

How your persona will shape how you evolve your website with continuous improvement

How to decide on which impactful items you'll start implementing based off your analysis, which you'll then monitor and learn from in order to evolve your website further
If you're reading this and thinking "Bugger…I've already launched my website I can't do anything now!" My response to you is "Yes you can!" You can utilise your current website as your launch pad website and start implementing GDD principles from there. Easy - you're already half way there!
If you've liked what you've read so far about GDD and don't want to wait for our upcoming series of blogs to learn how you can implement it into your website, you can jump straight in and download our free ebook 'An introduction to Growth Driven Design' now.
Or if you're happy to wait for our blogs to come out every week then I invite you to subscribe to our blog. You'll get an instant notification each time we publish a new article sent straight to your inbox.