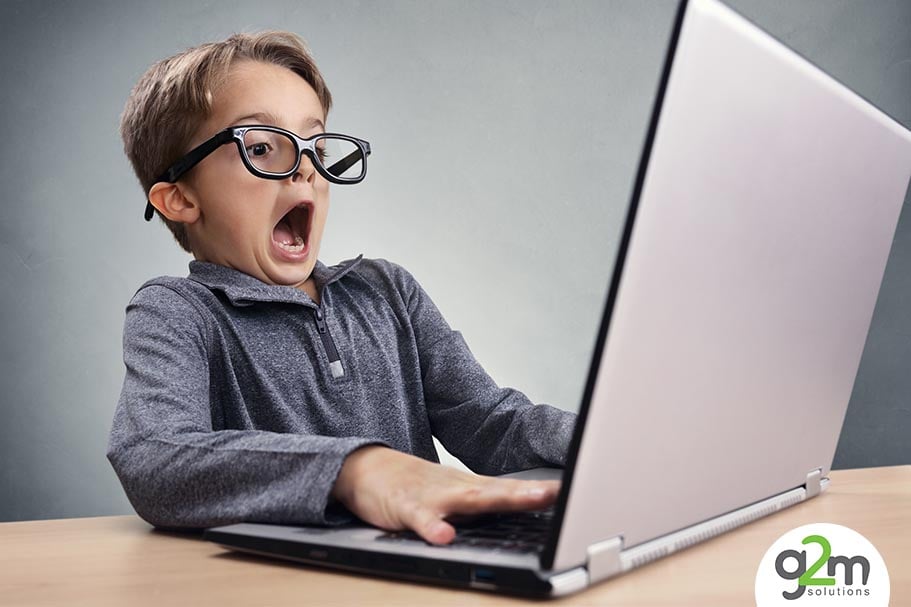 Over the past 7 weeks we've been talking about an innovative new website design process called 'Growth Driven Design' (GDD) and how it can help your business's website increase leads, views, conversions and ROI based on real time data that shows you how your customers are actually using your website. This week, we are sharing an infographic about one of our own clients that we recently worked with to implement a redesign of their existing functional, yet dated website using GDD – and the results were AMAZING!
If you've just tuned in, feel free to check out all the previous blogs from this series here, or jump straight into our informative ebook - 'An Introduction to Growth Driven Design' now.
If this concept still seems to good to be true, then keep reading!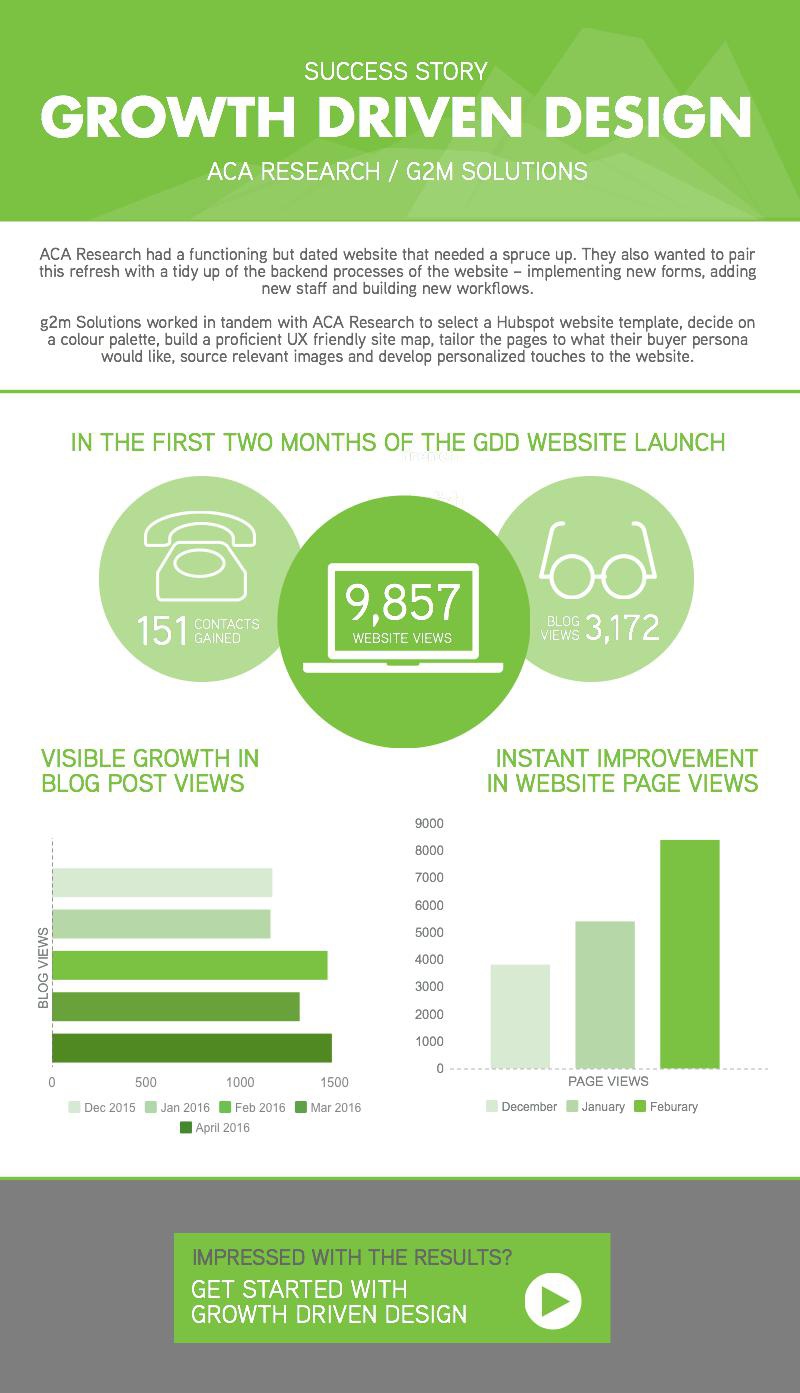 "After working with g2m Solutions for so long, we completely trusted their judgment and valued their expertise when it came to re-designing our website. We knew that we wanted an up-to-date professional look for our sight which g2m definitely delivered on but to us it is much more than just that – it is now a full blown lead generation machine! From a customer facing viewpoint, the site looks brilliant, but the real beauty is, in fact, in the back end and we are so grateful that we have been able to design, build, execute and continually update our website all with the same agency. It certainly makes the whole process a lot smoother" - Heather Jones, ACA Research
If you have questions or want to learn more about Growth Driven Design and why the traditional website design process is flawed, then I invite you again to visit our earlier blogs from this series.
Also, keep an eye out for next week's post, '9 Tests Before Going Live with Growth Driven Design' - it will be jammed packed with tips of making the launch of your GDD website as smooth as possible.
And at anytime you're welcome to download our complimentarty ebook 'An introduction to Growth Driven Design' by clicking the button below:
If you want to keep informed on all things related to inbound marketing, subscribe to g2m's 'Growth Blog', you'll be sent updates straight to your inbox...and if you like this post, be sure to share it!