This blog was originally posted by our colleagues at HubSpot and Kuno Creative.
When it comes to marketing tactics, unfortunately there are no "Best before" dates. But that doesn't mean what worked last year -- or even last week -- will work today. In fact, some of the most popular digital marketing trends have reached the end of their shelf life and are well beyond their expiration dates.
Here is a list of B2B Sales & Marketing Strategies for 2018
As you update your B2B Sales & Marketing Strategy for 2018, consider tossing out these overused, under-performing marketing trends to make room for strategies that increase brand awareness, capture qualified leads, and help your sales teams increase revenue.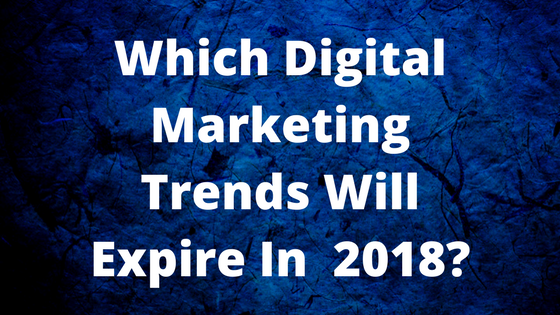 1. Email Campaigns - with NO personalisation
It is almost impossible these days to send out a series of emails to a large contact list and expect to see high engagement rates.
HOW TO FIX THIS: Send a targeted, segmented email personalised with relevant content based on the contacts demographics, online behaviors and recent engagement level.
Read more here about how to create an email nurture campaign strategy for B2B Marketers
2. Long (text-heavy) eBooks
Mobile internet usage has surpassed desktop usage. It's out with the old (long eBooks in PDF format) and in with the new! This is especially true when at the initial "awareness" stage where your target audience don't know you, or don't know you yet. Use eBooks in the middle of funnel consideration stage instead.
HOW TO FIX THIS: Create content in the form of quizzes, surveys, interactive landing pages, video and online animation.
3. Focusing on quality - not quantity in blogs
The internet is saturated with content. Your prospects want quality content that applies to their pain points.
HOW TO FIX THIS: Focus on one subject that your buyer cares and worries about per blog post and make sure every blog serves a particular purpose for you, with a singular call to action, such as driving leads to a gated piece of content.
Read more about quantity vs. quality here
4. Overly complex lead scoring algorithms
If the lead scoring algorithm is too complex, the lead generation process can easily slow down.
HOW TO FIX THIS: A simple lead scoring system (perhaps a score of 1 to 100 in increments of 10 points) based on a combination of demographics and lead behavior avoids too many combinations of point values and eliminates the need for complex negative point values.
5. Organic only Facebook strategies
Facebook organic reach is at an all time low and continues to decline; researches say that currently only 2-6 percent of your fans are seeing your posts.
HOW TO FIX THIS: Use Facebook boosted posts and advertising to not only increase your reach but also ensure you are getting your message in front of the right people at the right time.
6. Relying on a text-based SEO strategy
Today's consumers are all about multimedia! More than ever, people want videos, images and audio. In fact Google Lens soon will allow people to search with their phone cameras
HOW TO FIX THIS: Just optimising the text on your website is not enough. Optimise you videos, images and audio files for searches.
Do you have a Content Strategy and Plan for 2018? Here is a guide and downloadable tool to support you in creating a powerful content strategy for 2018