As a B2B marketer, you know that your campaigns call for more serious and educational content than those within the B2C field. While companies such as Coca Cola or Old Spice are able to play with crazy, even ridiculous ideas and can be as creative as they like, B2B marketing can often feel a bit dry and dull. You end up being stuck for ideas on how to engage your customers and generate leads.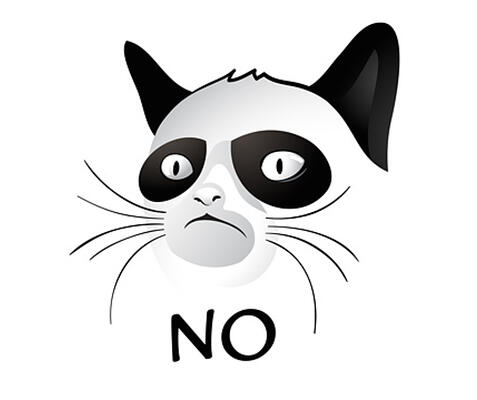 Just because your marketing is happening in the B2B arena, you don't necessarily have to cut out all the fun. Marketo's Kittens & Bacon Infographic, for example, clearly outlines the power of some quirky pop culture references. At the end of the day you are marketing to people. Your decision makers are excitable individuals like you and I. And while you probably won't be able to get away with placing a hunky man on a horse, your campaigns can still be exciting, current and engaging.
Here are my top 3 tips on how you can use pop culture to spice up your B2B marketing without looking silly.
1. Find an occasion
There is always a holiday or festivity lurking around the corner, from Halloween, Thanksgiving, Christmas to Easter, Melbourne Cup or even your company's anniversary, it's those events that give you an opportunity to shine and safely try something new with your marketing.
There is hardly a better way to add a bit of creative sparkle to your campaigns than when people are in the mood for it. That's when you'll see the best results. Why not customise your thank you e-mails with seasonal greetings, add a spooky theme to your blog post on Halloween, something along the lines of Kick the boogeyman to the curve – 5 marketing lies hiding in your closet at night, or weave a few racing references into your EDMs? Get your team to be creative and let them find angles that tie pop culture and your product together. It's not as hard as it seems. And be assured, it's a good way to get your team to think outside of the box for a while.
2. Curated Content – If others are doing it, so can you
You've got to start somewhere, so have a look around and see what others are doing. You might find that there are some great industry blog posts that not only provide educational content but also use pop culture references to do so. Maybe someone already wrote that boogeyman post.
If you find content that's relevant to your strategy and product, go and pinch it! Write a little introduction note as to why you think it's great, give credit where credit is due and publish it on your company page. Then use analytics to find out if this approach works for you, if it does you can spend more time on weaving pop culture references and themed approaches into your strategy. I am not saying every nurture e-mail, every blog post and every landing page needs to have a theme but you can delight your potential customers with something light-hearted once in while, show that you're human too.
3. Experiment on social media
If you're nervous about integrating pop-culture into your everyday campaign, go to your customers main hangouts and try it first. There's hardly a better place than social media to test your pop culture ideas. Memes are a great way of adding to your regular posting schedule or if you are looking to really step up your game, you can, for example, get a team to shoot and reenact famous ads, film posters or magazine covers. Just swap the original product for yours or change the title for your logo, be blunt about what you are doing and share it on social media (just make sure not to infringe on copyright laws), then analyse how you go and encourage your followers to comment and share.
There are many ways to make your marketing more exciting, engage potential customers and stand out from the crowd. Utilising pop culture is just one of them. It is one of the most effective tactics as it plays with those themes that surround us on a daily basis. I wouldn't advise you to include a pop culture reference in every marketing message but the occasional post, email or landing page that ties in with a current event or a season can make an immense difference to your marketing success. Just give it a go, play with people's heart strings for a bit and show them that you're not just a machine but a company with a sense of humour.
To learn more about how you can make your marketing campaigns more effective, download our free ebook below.