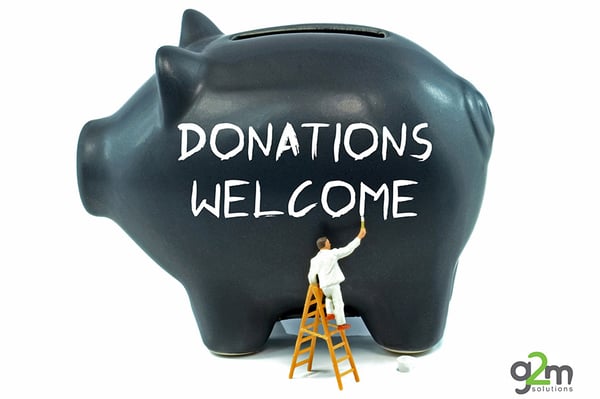 As a not-for-profit organisation, you are painfully aware of the high costs of marketing – even more so than anyone else. You also know that you can't always justify investing in your marketing, as ROI is often sparse and there are plenty of other departments to worry about. But why is it so hard to attract buyers these days?
If you've been in the marketing game for a while, you will have noticed that traditional marketing methods are increasingly loosing their effectiveness – a scary thought for any business relying on outbound tactics and bad news for any 'old school' marketer. But, it's not all doom and gloom, especially for budget-tight non-profits.
The answer to your prayers is called inbound marketing, a cost-effective method that almost immediately boosts your lead generation, and for non-profit organisations this equals more dollars for your cause.
Inbound marketing essentially turns strangers into customers and promoters of your organisation. By using this method you create and share useful content for your dream customers (ie, volunteers, donors and members) that attracts them to your website and keeps them coming back for more. Forget about spammy outbound marketing tactics that just blast messages but don't engage.
Trying to figure out how to take your marketing online can be a daunting task but the fact is 93% of companies using inbound marketing increase lead generation. And yes, figuring out a digital strategy can be complicated but that's where this little blog comes in, I'm going to talk you through some free resources that will help you get started. This isn't everything you'll need but it'll give you a good foundation to build on
So if you want to connect with today's audience online in order to pursue your organisation's objectives, then follow these steps and check out the resources below.
Make sure your website is mobile friendly
Google rolled out its mobile friendly update on 21 April 2015. This means that if you're web pages are mobile friendly you'll get a boost in ranking in mobile search results. Why should you care about being mobile friendly? Because Google says consumers are picking up their mobile devices to research rather than looking on computers. You can test out if your website is mobile friendly here. If it's not mobile friendly then I suggest you make this the first thing you change.
Get a blog and start blogging
Whether you've started blogging or you haven't even thought about doing it yet, I suggest you download this free ebook An introduction to blogging for nonprofits by HubSpot. This guide can teach you how to use blogging to attract non-profit support as well as:
Why your organisation should blog

How to find content and contributors for your blog

How to optimise your blog posts for search engines and social media

How to promote your blog

How to measure your blogging

4 blogging best practices for your organisation
Optimise your website for search engines – it's all about that SEO
By implementing SEO tactics on your website you can help it rise in organic rankings and get found by potential volunteers, donors and members. HubSpot have put together a cheat sheet to help you increase your search traffic called the 10 Quick SEO Tips for Non-Profit. Once you download it you'll also learn about a free keyword research tool to help you ensure you're targeting terms that are relevant to your non-profit and are easy to rank for.
Hire the best possible marketers
What's so special about not-for-profits is the unbelievable drive and caring nature of the employees. Having the right staff on board is important to achieve the organisation's goals. You will need a savvy inbound marketer to take your not-for-profit to the next level and embrace Inbound Marketing. HubSpot have thought about this too and created a pocket guide on how to find and hire the perfect inbound marketer for your non-profit. This guide and checklist will teach you how to:
Spot the core competencies required to be a successful not-for-profit marketer

Master interviewing and screening

Rate candidates with a handy score sheet
Connect to your audience through social media
I'm sure the majority of not-for-profits out there have some social media channel that they communicate to their audience with. The number one secret to social media success is….never stop learning! Here's a fantastic HubSpot blog on how to learn social media marketing: 41 resources for beginners. This blog will direct you to a heap of helpful resources including:
Blogs on social media

Must-read blog articles

Ebooks on social media

Videos on social media

Podcasts on social media

Slideshows and infographics on social media

Books on social media
Even if you feel you've got your social media marketing down pat, I urge you to spend some time (whether once a day, once a week) learning from these resources, because the fact is, you don't know what you don't know.
By working towards these actions listed you will be on the right path to making a big difference to your not-for-profit's marketing and at the same time generating more dollars to help your cause.
If you'd like to learn where your current marketing efforts stand and how healthy your marketing is download our free B2B marketing health check tool by clicking on the button below.