Understanding your buyer persona is the centerpiece of your whole marketing strategy, and is essential for conversion success.
To be frank, if you haven't ever had a proper sit down with your team about who exactly your ideal buyer is, where they are located, what they do for a living, what their problems are and so forth, then your marketing actions are going to be as successful as shooting for a target with a blindfold on.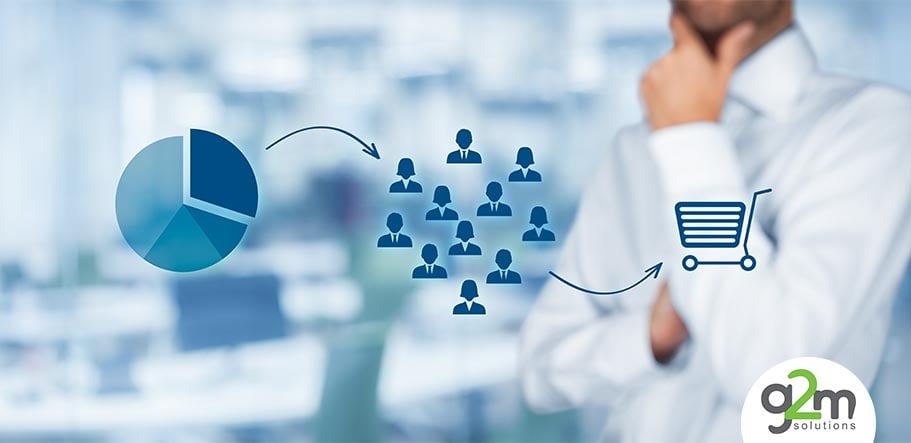 However, we don't want you to feel like you are alone in this newfound realisation of the importance of buyer personas. In fact, you are part of the majority, as marketing practices of the past have ignored the buyer persona altogether and have put the focus on the product. There was actually a well-known phrase coin for marketing practices called 'The Four P's' which encouraged marketers to only look at product, price, promotion and place. Even though those elements can be important, overlooking the buyer persona is extremely risky and can be very damaging to your brand.
Researching your buyer persona can be conducted through a simple meeting with your team (or your outsourced marketing agency) to run through as much as you can about what you know about the current persona (aka through your knowledge of your current customer base), paired with your ideas of who your ideal customer is. Use the tick list presented below as a guide for your discussion, making sure you chat about all of them with your team.


Buyer Persona discussion tick list:
What industry does your buyer persona reside in?
What is your buyer persona's job title?
What is the size of the company your buyer persona works in?
What language does your persona best responds to?
What tone does your persona best responds to?
What content is going to attract your persona?
What problems are they trying to solve? Which in turns allows you to mold your product into a solution for their problem.
What online groups do they hang out in?
What social platform do they spend the most time in?
All of these elements will build a clear image of who your buyer is - allowing you to fully determine the tactics you need to employ to reach out to them (e.g. social or through lead nurture emails). The content you use to assist them in solving their problems and the existence of a persona, will ensure that your team has a common understanding of who they are targeting, which will guarantee that the marketing material produced is aligned to your buyer's preferences.
In other words, the information you gather in your buyer persona discussion will form the bones of your marketing handbook. This will give you the first indication of what marketing you need, and how much you should do - generating the right number of leads and converting them into customers to gain sales for your business.
If you are looking for assistance in developing your marketing handbook or working out those all-important numbers, then book in for a free consultation with our marketing experts by clicking the button below:
This blog is part of our 'Marketing-as-a-Service' month, where we are dedicating four weeks to giving our readers all the information that they could need to make a decision about whether their business needs to outsource their marketing to be fully serviced by a professional marketing team. Our core content piece for this month is our brilliant new eBook named 'Three reasons it's time to redesign your sales and marketing'. To learn about the universal changes to the marketing and sales landscape, the impact of technology and see the key steps to reinvent your sales and marketing, grab a free copy by clicking below: