So you have the responsibility of creating a new marketing campaign for the quarter, or you are now in charge of a new product launch. This is an integral part of your company's growth strategy so you need to ensure you develop a robust framework and plan for your marketing campaign as it will not only support the product team it will also need to support the sales and customer service teams.
---
So where do you start?

The first step in developing a successful campaign is to ensure that you establish effective campaign positioning and messaging – your marketing message must align with your brand.

It's crucial because branding plays a vital role across all areas of your business, including; your website, your sales presentations, your marketing collateral, your social media content, and even your internal communication material.

Did you know that if your organisation has a consistent brand message across all channels and touchpoints, it increases revenue up to 23%?

A positioning statement describes how the product or service you provide fills the need or problem of your target market (key persona) and is created to guide the team in evaluating whether decisions about a business's direction, product strategy, and marketing campaigns are aligned to the company's brand.

The positioning statement should be a brief description of your product or service, confirming how it fills the need or problem of your target persona.

According to The Cult Branding Company, "A positioning statement is a one or two-sentence declaration that communicates your brand's unique value to your customers in relation to your main competitors."

It should be a focused statement crafted after you've developed your business' value proposition, and it should identify only the primary customer benefits and points of competitive differentiation.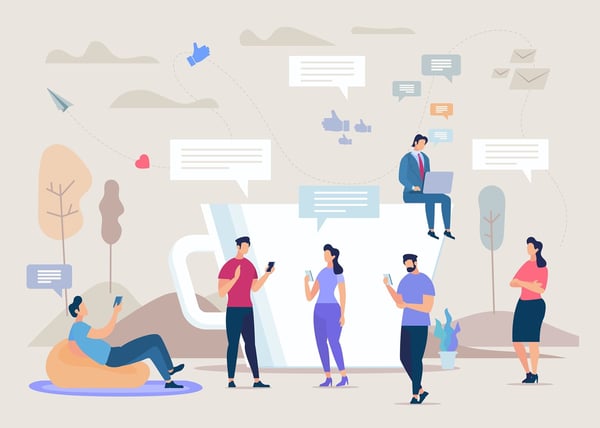 Before you start, ask yourself the following:
Who's

your target customer?

What's your target audience's pain points?

What's your product or service category?
What's the most significant benefit of your product or service?
How does your product or service fit their needs?
What's the proof of that benefit? Do you have testimonials, case studies etc..?


Here are the 5 steps to create your positioning & messaging statement:
1. Define your current brand positioning
To ensure that your product or service is positioned differently to the competition, you must define where you sit in the market and what your current brand positioning is.

This insight is essential to developing your messaging and your key points of differentiation. These insights will also assist with product refreshes or investments by ensuring that you have a unique place in the market for your target market's needs.

The key steps here are to define who your target customer/persona is and then identify what sets you apart from your competition.
2. Research and review what your competition is doing
It's now time to analyse what your competition does.

Understanding what your competition does will ensure you know why and how you can make adjustments if required to set yourself apart from the competition.
Tips on how to review the competition:
Customer feedback:
Be sure to survey and personally ask your customers about the other products or services they were considering before they selected your business product or service - this is valuable information. Don't forget to ask them why they choose your business!
Conduct your market research:
Make a list of your key competitors and map out what their key selling points and offerings are.

Run a market survey or ask your sales and customer service teams what your competitors are doing from a product, on-boarding, sales, and service perspective.
Take a look at your competitor websites & social media activity:
Once you have a list of your competitors, take a look at their websites and review their social media accounts. Research will help you understand how they are positioning themselves in the market and about campaigns they are running.
Put together a competitor report:
Once you have conducted an in-depth review of your competition, take a look at how they are positioning their brand and what their campaign messaging is.
You should ask the following questions about your competitors:
What are their strengths and weaknesses?
What marketing strategies are they using successfully?
What is their position is in the current market?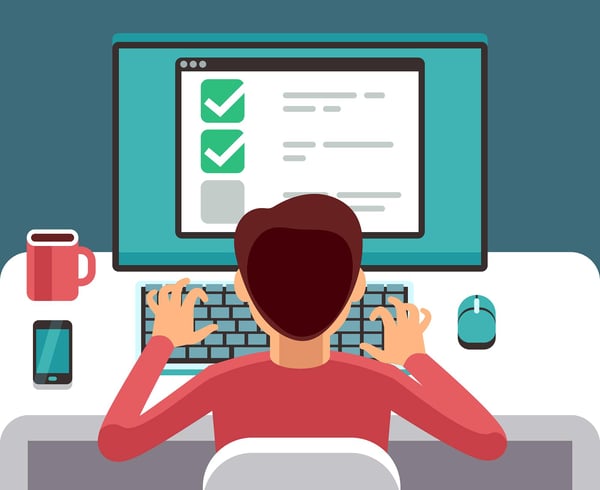 3. Identify what makes your brand unique
You need to identify what makes your product or service different in the region and market you are targeting.

When you conduct your competitor research, make sure you note what sets your product/service and brand apart from the competition, this will ensure you can communicate what makes your business offering unique in the market to your target persona.
4. Write your positioning & messaging statement
Use all the tips and information you have gathered to write your positioning and messaging statement.

When writing your statement, focus on your target customer, remember what your product or service category is, and what key benefits your product or service provides your persona.

Remember your statement should be simple and only a few lines.
5. Check if your positioning statement works
When your positioning statement is complete, we recommend you test it and get feedback from your customers; this ensures that it is a correct and compelling representation of your business's product or service.

In a recent article published by HubSpot, they provide some extra tips on how to write a positioning statement. Once you define your brand promise and decide how your will business will deliver on that promise, you are ready to communicate your product or service's proof points and how it is different from the competition.
HubSpot's tips for creating a positioning statement are to:
Keep it brief
Make it unique and memorable
Keep it true to your business's core values
Ensure it includes a credible promise of what the brand delivers to consumers
Make sure it communicates how your business is different from the competition
Ensure that it is clear enough for use as a guideline to evaluate whether or not business decisions align with the brand

And, don't forget that your positioning statement shouldn't be stagnant - make sure your statement provides room for growth as your business matures and products change.