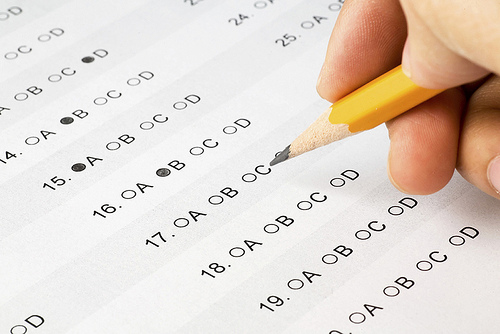 Buyers are flocking online to do their research about what you are selling. Does your website leave them with a good impression of you? Take our quick DIY website personality quiz to figure out which best represents your website...
1. What does your home page look like?
a) Classy, slick and expensive - you can tell we put a lot of effort (read: $$$) into it.
b) We haven't really updated it in a while so it's a bit slow, and the text is kind of small. If you're on a mobile you might have to zoom in. Oh, and speaking of text - there's a lot of it. But hey, it still works!
c) There's stunning imagery along with wonderful descriptions of our amazing goods and services.
d) There's no way you'll get bored here. It's jam packed with content and calls to action so you never run out of things to do!
e) It's simple but it's obvious what we do and you can tell that we know what we're talking about.
f) It's easy to tell what we do and there are a few CTAs to some problem-centric content you can access.
2. What can visitors learn from your website?
a) Obviously we are a reputable and trustworthy company. How else would we have enough money to snazz up our website the way we do?
b) That they may require a thesaurus to keep up with our extensive vocabulary, we frequently purchase stock photos of people in suits looking frustrated, and to suss out our expertise they'll have to contact us. Preferably via fax.
c) You can trust us because the quality of our products and services have been recognised all around the globe, and we've been in practice for over 10 years. Our case studies of our most happy clients will confirm that. And just look at our blog. We have new product releases all the time. You can tell we're an innovative and reputable company that is always striving for improvement.
d) That they can stick around for DAYS because there is just so much to click on and so much to do. Download this, read that, watch this, tweet that, send us feedback - how can you bounce away?!
e) You can learn the basics of your problem, and how we can definitely solve it. We even have a blog with practical tips!
f) Whatever they want to learn, whether they're in the research, consideration, or purchase phase of their buying journey. By the way, they don't just learn from our website. They can subscribe to our blog or follow us on social media to get bites of info throughout the week.
3. How easy is it for visitors to get to where they want to go?
a) It's really easy. Because there's not many places to go.
b) If you zoom in on your browser, you can see what's under each dropdown and figure it out. It might take a bit of trial and error to understand what we really mean with our page titles, though.
c) So easy. Just decide which product or service you want to learn about and it's got its own section, complete with child-pages entirely devoted to its greatness.
d) Well, they might not even realise that they want to go somewhere until we've set it right in front of them. That's why there are tons of possibilities - we don't want to miss a single conversion opportunity!
e) Fairly easy as it's very straightforward. We actually get a lot of people checking back to read our blogs and see what's new with us.
f) We try to simplify the menu navigation around our products and services. Many of our visits are direct hits from people who have subscribed to our blog, or people accessing our resources from social media, so the rest of the site is more focused on how we solve their problems.
Your website personality is...
Mostly A's: The Airhead

Beauty is only skin deep - and the same is true for your website. Although it's initially attractive, your buyers soon realise that there's an inherent lack of substance. You need to fill your professional-looking site with useful content (ie. content that will actually help them fix the problems they're facing). Otherwise, your site is essentially just an online brochure.

Mostly B's: The Dinosaur

Your website is due for a redesign, and you know it! It's on an old, difficult to edit CMS. Changing anything is a huge drama that involves outside web developers and takes days. It's outdated - packed with meaningless stock images, filled with teeny tiny hard-to-read text. What's more, it's not even optimised for mobile! You need something that will keep up with the quick pace at which digital content needs to be changed on your site.

Mostly C's: The Narcissist

You just won't shut up about yourself. There's no mention of your buyer - only how amazing your products and services are and why you're so awesome. The bad news is that your buyers really don't care. You are boring them with your arrogant self-talk. They want to know that you understand them, and they won't get that from your refusal to discuss their problems.

Mostly D's: The Attention-Seeker

You are just too aggressive, making your website look cluttered. Your visitors aren't sure what to do when they land on it because there are too many distracting CTAs, text, and imagery. Honestly, they're tempted to run away. Which totally explains your high bounce rate.

Mostly E's: The Introvert

Your website's value is evident in what you say - you're useful, which is more than a lot of businesses can say. BUT you don't give your customers and prospects a chance to stay engaged with you through your site. So you have a useful blog, but can people subscribe, and share it to their social networks? Do you have social media accounts your fans can follow? And do you have a piece of content that your visitors can leave with, like a quick guide or checklist? It amazes me how many websites seem to be doing it right because they have a great blog that ticks all the boxes - except for the fact that they don't provide a way of subscribing to said blog. What a shame! You need to get out there and be social. Give people the chance to keep in touch.

Mostly F's: The A Student

Congratulations, you have the perfect website! Give yourself a pat on the back. You are intelligent, thoughtful, and easy to navigate. Your language isn't corporate gibberish. Your content is personalised towards your buyer personas, and there are lots of ways that people can share your content and stay in touch with you, through your blog and your social networks.
Want to keep testing your B2B Marketing? Download our free health check below:
Which personality did your website get? Let us know in the comments below.