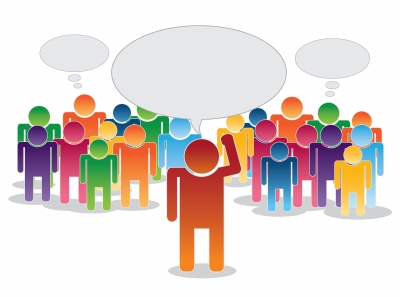 With an increasing amount of time being spent online in communities and the subsequesnt uptake of community building activities in the B2B world, now is the time to get your foot in the door before your competitors obliterate you online and secure all your prospects.
B2B marketers need to know the following to generate leads from building online communities.
Why are communities important to B2B marketers?
Types of Online Communities
Personal communities, like a Twitter or Linkedin account are communities created by the user, who has hand picked the people/companies they are interested in following.
Public communities are places where users go to gather in one place to discuss a topic, like a Google Community, a LinkedIn group or an online forum.
You will find that personal and public communities on a topic will overlap a lot. You just need to get involved and saturate them to make sure you are part of this!
Google Rank and Community Building
If you are trying to generate leads online you will understand the massive jump in traffic you get when one of you target keywords reaches the first page on Google.
You will also understand how important SEO is in achieving this. It is all well and good placing your keywords in the relevant places to show Google you are producing relevant content, but Google has grown up.
Google figured out that just because you write your keyword in all the right places.. it doesn't mean it is actually decent content.
So what is it that Google uses to determine the quality of a piece of content? Other people's opinions, which manifest themselves in online behavior (likes, shares and comments). Very clever.
For B2B marketers, this means that you have to get involved online like never before! Building and maintaining your communities online is central to this.
The Not-So-Level Playing Field
Your competitors that are already doing this are wayyyy ahead of you. Popularity online (whether through communities or on Google) is a self-fulfilling prophecy, and rather un-democratic. If you are popular, you are far more likely to remain popular. If you aren't you need to fight to get there.
Actively building a community gives your business a headstart by creating a crowd of interested people, and giving you access to them on an ongoing basis.
This in turn increases your chance of eliciting online behavior (like shares etc), reaching more targeted users, climbing up the search rankings, growing your community and generating leads.
The bigger your community gets, the better your odds.
So how do you effectively build an online community?
There are two rules to effective community building/participation:
1. Valuable content
Without valuable content of your own, you will be providing little value to your target audience and won't be deemed interesting enough to follow/engage with.
Tips:
Provide a valuable roundup of the news on a particular topic for others to easily digest

Build a community page on your site (RebelMouse is a great example, see ours here!)

Create an opportunity for your prospects to subscribe to your educational blog
Having a technically sound website without any interesting content to fuel it makes it second-rate. You want your website to become a destination - not a brochure - so fill it with content that makes people come back.
2. Engagement
On the other side of the spectrum, you can create the best content in the world, but without engagement and 'getting it out there' your online activities will be stagnant and pointless.
Tips:
Use social media to ENGAGE with other users interested in the same topic

Include relevant #hashtags in your tweets to get your tweets found by others interested in the same topic

Find communities on Google+ and LinkedIn and get involved

Generate conversations with others in those communities

Target influential people in your industry to help you spread the word
You should be looking for opportunities to disseminate your valuable content through engagement. For example, when helping to answer other people's questions on forums and social networks, instead of reiterating what you've already said about an entire topic, summarise in one sentence and link back to your blog.
Like what you have read?

Image courtesy of FreeDigitalPhotos.net