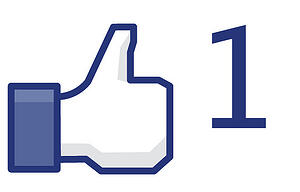 The end goal for social media in a B2B context is lead generation and revenue. However, all too often great social content can be lost in the online abyss of 'marketing la-la land', resulting in content that's not distributed through the right channels, to the right people, in a circumstance-specific manner.
Let's understand why your social media marketing could be failing miserably:
#1 You're not being human
The people you're targeting are more web-savvy and intolerant of pushy marketing than ever. So you need to create social content that they will love, enjoy, and share. And guess what? Your automated Direct Message on Twitter with spammy promotional link attached is not going to go viral any time soon.
When engaging with prospects, personalise it - either to who they are as a person (if you have that data), or to online behaviours that transcend their generic demographic profiles.
Tips:
Personalise your Twitter replies – even if it's simply a thank-you message – based on how, when and why this follower engaged with you.
Create polls, questions and online debates for your existing virtual communities. Make these topical so it contributes to trending discussions.
Use social media as your businesses' events directory, much like a news feed: tweet from industry conferences, announce upcoming product launches, build a social media program with a teaser of blogs and eBooks in the pipeline, etc.
Personalise customer service with social media, specifically thanking certain influencers for great reviews, informative comments, and evangelical opinions. If you choose to do this on Twitter, make clear in your bio how and when prospects can expect customer service replies.
Much like LinkedIn and Twitter newsletter updates, tailor your newsletters to leads' preferences with "stories we think you'd like".
Personalise recommended blog post lists according to the user's selection of your past blog posts.
#2 You're not producing enough content
You've got a lot of competition when it comes to grabbing attention online. We get it - it's tough. That's why it's so important to widen that top of the funnel as much as you possibly can, by using social media to frequently distribute your content.
But if you fail to produce enough content to distribute through social media frequently (once a week at a bare minimum), then you're missing out on a huge opportunity - namely, the opportunity to powerfully influence your leads' decision-making process.
Allow me to elaborate: B2B leads consume an average of ten pieces of content before they contact sales (Jay Baer). In fact, 78% of the 12,000 people who were surveyed by MarketForce indicated that posts by companies directly influenced their purchase decision.
So bumping up your content strategy increases your chances of saying the right thing (relevant content) in the right place (relevant distribution channel) at the right time (relevant stage in their buying journey). This supercharges your visitor-to-lead-to-prospect-to-customer trajectory. The problem is, like many things worthwhile, it's not an easy feat.
Tips:
If you're strapped for time, get someone else to produce content for you. Outsource elements of your campaign, or invite guest bloggers that bolster your online credibility and whose social network you can leverage.
Break up your juicy content pieces into bite-sized chunks for distribution as different formats (eg. a few blog posts and an infographic).
Guest blog for other online publications that make sense.
Measure personas' online activity and automate content publishing at ideal intervals. If you're not sure where to start, Hootsuite has a cool "auto-schedule" feature which selects the best time to post based on their algorithm.
#3 You're in the wrong place
Though many argue that social media is irrelevant for B2B, 86% of business technology buyers engage in some form of social activity for work purposes (Forrester). Even if that social activity is a face-to-face trade show, the event probably has a hashtag you can follow. The trick is finding out what that activity is so you can add it to your content strategy mix.
Use what you've gleaned from creating your B2B buyer personas. What are their watering holes? These are the social media communities, channels, online directories, groups, forums, influencers, etc. that they turn to for information. Influence their trusted advisors - take note and distribute where they are.
Tips:

Distribute your visual content, like company images or infographics, in forums that preference multi-media (essentially, use the favoured and most liked content types of each watering holes).
Search LinkedIn answers and groups for your keywords and post unique comments and questions to relevant parties – generic responses and pushing brand/product-centric content doesn't work here.
Look at your analytics data to gauge how well your current content distribution strategy is working. Which sources generate the most traffic? What about leads? Do this monthly to make sure you're in the right online spaces which will allow you to reach your leads most successfully.
Context will help you win
So, distributing social media content that these buyers will engage with is intimately related to context – targeting them on the best online platform, with a personalised message that responds to their known web interactions and interests.
And what's more is that social media opens infinite opportunities for us to continue the conversation with our customer across their sales' lifetime – hopefully repurposing them into customer referral case studies and advocates of our solution across more social channels.
And don't feel discouraged if you stumble. What's great about inbound marketing in our era is that we can constantly test, measure and improve our social media tactics and strategies - effectively putting the guessing game to rest.
To learn more about this subject, download our complimentary eBook on the link between social media and revenue:
photo credit: href="http://www.flickr.com/photos/intersectionconsultin/3704908885/">Intersection Cnsulting</a> via <a href="http://photopin.com">photo pin</a> <a href="http://creative
photo credit:

FindYourSearch

via

photo pin

cc