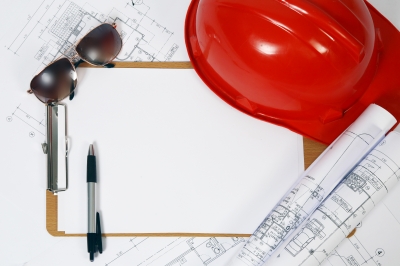 When it comes to your content marketing strategy, the why of what you're doing often gets lost in its actual execution. But it's essential for B2B marketers to pause and assess our strategy at regular intervals to make sure our eggs are in the right baskets.
So how can you assess your own B2B content marketing strategy? Here are 6 questions to ask yourself:
#1 How valuable is your content?
The problem with using the word 'content' is that it refers to just about anything. Technically, a bunch of nonsensical sentences put together (think article spinning) counts as web content.
The challenge is to create valuable content - something useful, instead of something that makes your buyers go, 'Yawn. Another sales pitch in disguise.'
According to B2B Technology Marketing Community's recent survey, your industry peers think the ingredients of successful content are: engaging and compelling storytelling (81%), originality (52%), customised content (50%), and professional writing (39%).
Ideally, your content should tick all these four boxes otherwise it's at risk of being ineffective.
#2 Do you know your audience?
Do your research because it's the only way you'll ever earn their trust and position yourself as a credible advisor. You need to know your buyer inside out. You want to know what their biggest pain points are so you can tailor your marketing efforts accordingly.
Segmenting your leads can help you get really specific. Survey respondents choose to segment their leads by product category (50%), vertical (36%), persona (28%), and company size (16%).
Only then can you create and distribute content that solves their most perplexing problems.
#3 Do you have content for each stage of their buying journey?
Consider your top of funnel content, which should be completely product-neutral. At this stage, your buyers may not even know who you are, so you need to get on their radar - not an easy feat when you're just starting up and your audience is already being bombarded with content. This is probably why infographics are the fastest growing format; pretty visuals which are instantly eye-catching and educational are highly shareable.
The fact is your buyers may not have the time to read 10 long whitepapers, juicy as they may be. Break them up into bite-sized, digestible pieces to promote your richer pieces of content, so that you can convert them into leads in the first place. As they move lower down the funnel, you can give them meatier pieces of content, and eventually talk about yourselves more, through case studies, for example.
You need to create content that suits what stage your buyer is at in their journey.
#4 Are you distributing your content to the right places?
First of all, how easy is your content to share? Do you have social sharing buttons on your website? It's the most basic thing you can do to up the chances of getting your content found by prospects.
The next step is distributing that content to the relevant places. You need to know where your buyers hang out to do this. Is Facebook or LinkedIn more relevant for your audience? There's no one size fits all as it depends on your business.
In terms of distribution tactics and budget allocation, survey respondents are investing in tradeshows and in person events (23%), their website (21%), and in email marketing (17%).
#5 Do you know who's doing what, and when?
Processes are a must to add structure to the chaotic world of content marketing - it helps to keep sales and marketing aligned and ensures everyone's on the same page.
But someone needs to own this system for creating and distributing content. It's usually the responsibility of corporate marketing function, product marketing function or CEO/president/owner (in smaller companies that don't have a dedicated department).
#6 Can you handle it?
Though we can all easily agree with the above points, it's getting there that can be tough.
Survey respondents feel that their most challenging tasks are finding the time and bandwidth to create content (56%), producing enough content to serve the needs of marketing programs (45%), and a lack of resources and talent (33%).
This is probably why about one in three companies rely on external agencies or freelancers to create content - typically videos (33%), whitepapers or eBooks (32%), and case studies (26%).
Everyone knows how bad content can be if it's produced under a time crunch - especially when your marketing requires momentum to work (which, by the way, it does). So don't half-ass it. Either commit to it yourself or hire someone to help!
Conduct a B2B marketing strategy audit
To see whether you're on track with your content creation, download our free dynamic tool, the B2B marketing health check. It'll give you a neat diagnosis of where you're at with your content marketing:
Have we missed anything? What other questions should you ask yourself when it comes to your B2B content marketing strategy?
Image from freedigitalphotos.net