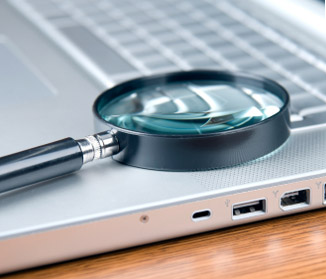 In a face-to-face meeting, sales professionals can easily scan the room for non-verbal cues that indicate who is acting in what role. By observing body language, they can quickly determine who defers to whom, who asks questions, and who's interested in what topics, allowing them to adjust their behaviour accordingly.
But now, the era of inbound marketing has arrived, and the way people buy has drastically changed. Traditional marketing tactics are slowly dying, with prospects distancing themselves further and further from engagement with sales. Instead, they opt to self-educate by conducting their research online.
This poses a considerable challenge for the sales team, who can no longer rely on non-verbal cues to accurately determine the mindset of prospects in a complex buying cycle. Instead, modern B2B marketers must look to their content marketing efforts to see how buyers engage with them online.
In his book, Digital Body Language, Steven Woods outlines the 4 major buyer roles in a complex sale, drawing heavily from Miller Heiman's strategic selling concepts:
#1 The Economic Buyer
They want to: Evaluate ROI (return on investment).
They look at: Case studies, client examples, and financial models that showcase the ROI of a solution.
This buyer acts as gatekeeper to the budget, which can lead them to be interested in other long-term aspects, which they investigate from a risk perspective. For example, if your company goes out of business, loses a key executive, or gets acquired, they need to know what effects it will have on the project.
#2 The User Buyer
They want to: Evaluate user experience and operational impact.
They look at: Hands-on aspects of your website, like free trials, demonstrations, user documents, and downloads.
This person needs to know how your solution will be used on a daily basis, and who it will affect. They tend to consult with peers in user groups or community sites to see what others who have implemented your solution are saying about it. Their digital body language can be hard to read, as their investigations can be extensive and granular.
#3 The Technical Buyer
They want to: Evaluate feasibility.
They look at: Free trials and demonstrations.
This is your typical techie, bringing specialised expertise to evaluation team. They want to know about the specifications, technical details, implementation and integration challenges, and expected project challenges in transition to your solution.
#4 The Coach
They want to: See your solution implemented.
They look at: Marketing material targeted at facilitating types of internal promotion.
In person, you can tell who plays this role because they're the enthusiastic one with strong personal relationships with both their peers and the vendor. Typically their digital body language reflects an internal propagation of your messages, such as forwarding emails to colleagues or executives.
The fundamental change in the way people buy means that today's B2B marketers have to strategise in such a way that each communication caters to the concerns of each of these kinds of buyers. Equally important is timing - it has to be in accordance with what stage they're at in their buying journey. To learn more about this subject, please download our free eBook:
Do you agree? What other buyer profiles have you noticed?