"How can I send the right email, to the right person, at the right time?"
If you've ever dreamt of crafting the perfect email marketing campaign, then you've most likely asked yourself this question before.
With 93% of B2B marketers using email to share content, the hunger games for audience attention has never been more competitive. But that doesn't mean you should give up; if anything, you should equip yourself with the best email marketing armour to fight for your audience's attention.
Well fret not, here are the 7 top tips to creating a successful b2b email marketing campaign.
1. Write an attention grabbing subject line

Provide a subject line that is both contextual and interesting to get someone to open your email but keep it less than 60 characters. 35% of email recipients will open an email based on the subject line (Convince & Convert), and if you add their first name in the subject line, your email will get a higher click-through rate than those without (HubSpot).
2. Only send valuable content that is relevant to your contacts

Why are you sending this email? What value are you giving your audience? Don't email your audience just so you can brag about how fantastic your product/service is; instead, aim to nurture, educate and add value to their life.
The golden rule of sending email is you need to add value, not ask for it.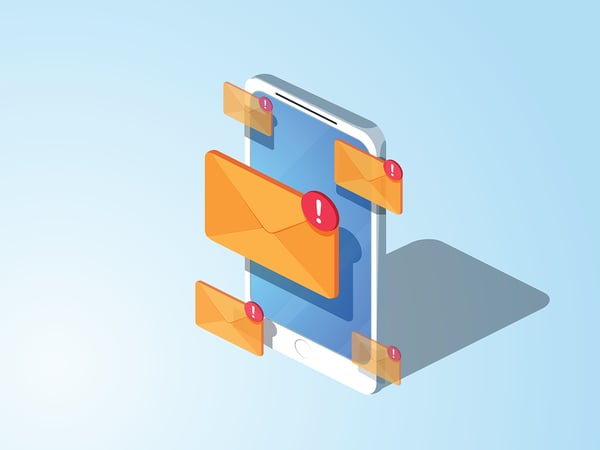 3. Send a thank you or welcome email immediately

A welcome or thank you email sets the tone for the rest of your communication with your audience; and will be their first impression about you. By responding immediately, you make them feel valued and will garner you 86% increase in unique open rates, and 196% increase in unique click rates.
But no one expects you to sit in front of your computer all day! You can automate it by using an email marketing software that best suits your business needs.
4. Choose the right time to send your email

In an ideal world, there would be a single truth on the exact time that people open and read your marketing emails. But that world doesn't exist because every business is different and have varying buyer personas.
To get optimum results, you'd have to conduct your own A/B testing to get the right answer from your audience.
However, there are studies out there that give us a high-level answer.
In a research conducted by Mailchimp, Tuesday and Thursday at 10:30am-12:00pm are the best times (I repeat, at a high-level) to send emails.
5. Analyse and improve your marketing emails

Analysis and improvement will ensure that your business keeps growing.
"Data provides the fuel for change because it can show you trends that will help you determine where you want to pivot your strategy to provide the most amount of value" - Hubspot.
Use your email metrics to your advantage to refine and improve your email marketing strength. When you strive for constant improvement, both your contacts and your business will grow together.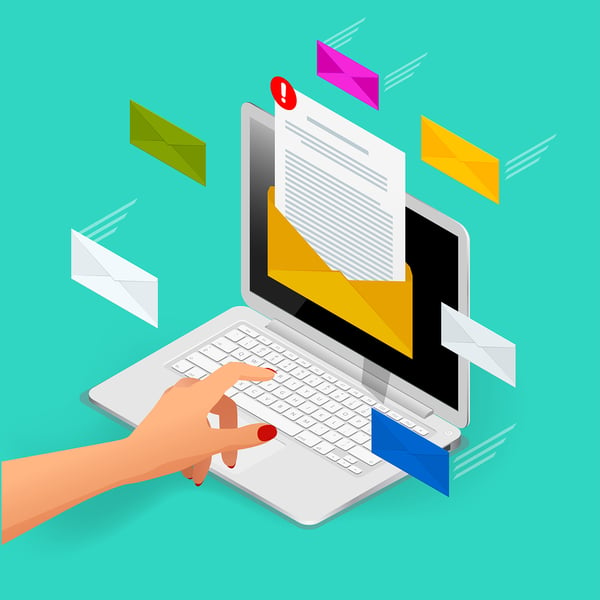 6. A/B test different subject lines and CTAs

A/B testing is a marketing experiment that splits your audience into two groups who receive varying marketing content (version A and version B). This allows you to see which content performs better. Like with all campaigns, you must set goals before you run the A/B test so you can compare the results at the end. Here are some examples of common email marketing A/B testing goals: increase web traffic, increase conversion rate, decreased bounce rate, increase click rate (Hubspot)
7. Conduct a five-second test

If you show someone (your friend or colleague), will they understand the goal of your email in 5 seconds? If not, then you need to go back and cut out any noise which don't add value. Aim for a clean and straight forward email design.
"High-performing emails are focused on taking the essential parts of any email and making sure they're optimised to drive your contacts toward your specific goal" - Hubspot.
There you have it, your seven weapons to help you fight through the hunger games of B2B email marketing.
But if you need more help with your email marketing, get in touch with us now; we've got the secret weapon.