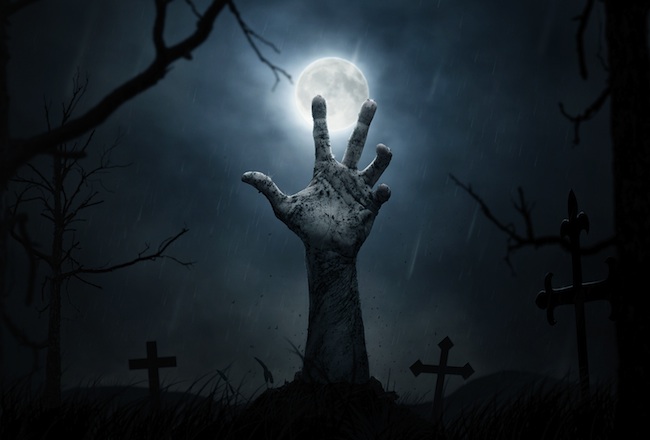 Has your business blog lost its mojo? Do you have a more mechanical than meaningful approach to content? Blogging may start out as everyone's priority, but it's easy to let it fall behind. As soon as other projects come up, the blog is usually the first to suffer. It's a challenge to consistently create high quality content when overall inbound marketing efforts take up most of your time.
Nothing says 'I gave up' more than visiting a blog that hasn't been updated in a few months. But, if you've gotten caught up with distractions and let your blog die, there's still hope. In a recent post on TopRank's Online Marketing Blog, Lee Odden outlines five often overlooked ways you can revive your business blogging. Here's the first:
1. Revisit Your Blogging Goals
Of course you've set goals for your blog. But how long ago was that? When was the last time you revisited those goals?
Much has changed since most companies started blogging ranging from the formats and topics people prefer to the cadence and use of media. You might have started blogging purely for marketing only to find that blogging better serves as a recruiting or customer service function. That's why it's important to set goals and to revisit them.
There are a variety of possible goals for starting a business blog. It's even more important to evaluate progress towards that purpose and to make a shift according to your audience and business needs. Common goals include:
Anchoring content marketing efforts for customer attraction, engagement and lead generation
For public relations reasons, build thought leadership and attracting earned media coverage
As a sales tool with an ecommerce backend or simply as a new product announcement platform
To promote company culture and vision to inspire current employees and attract new candidates
As product communication tool during development of for ongoing support communications
A customer communications and feedback mechanism where the company presents ideas and readers can provide feedback
For the other four steps and some more valuable insights from Odden, read his full article, Not Happy With Your Business Blog Performance? Try These 5 Tips, here.
You may also be interested in our best practices for business blogging ebook, filled with equally helpful tips. Click below to download it for free.