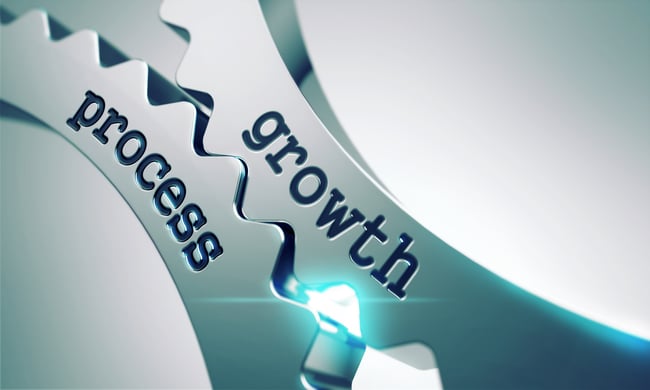 Marketers are your new sales team...(well sort of!). B2B Marketing is a key weapon in driving small business growth.

With B2B buyers going online in droves, buyers aren't engaging with vendors' sales teams until around 70% of the way through the purchase process according to an array of well respected research firms such as Forrester, and the Corporate Executive Board. This means marketing has a vastly increased responsibility for influencing the buyer and a much greater direct responsibility than ever before in generating revenue for your business.

The problem is marketers struggle with this new found responsibility. A poorly performing marketing function hits your business where it hurts...lower sales and higher cost of customer acquisition. Ouch!

Unfortunately, there is a significant marketing performance gap that is rapidly emerging for many firms. This gap is primarily around:
The ability to rebuild a strategy, plan and tactics that are effective in the new digital inbound marketplace, namely generate and nurture qualified leads that result in revenue.
Re-skilling the team or finding and keeping new hires who have the new skills required to execute digital inbound marketing campaigns that deliver quality leads. Simple marketing training won't cut it.
The effective use of technology. Marketers struggle to select, implement and use marketing technology platforms that massively improve the cost of customer acquisition and improve productivity.
Managing this risk to revenue growth is a core strategic imperative for CEOs and business owners.
7 key reasons every business leader should consider "Marketing-As-A-Service" (MaaS)
The "as-a-service" phenomenon has become a widely accepted part of the business landscape. Now Marketing-as-a-Service is being acknowledged by industry watchers Gartner and IDC among others as a smart way to:
Remain agile. Respond to shifting market demands and scale your resources up or down as demand dictates. No need to commit to fixed headcount and its associated overhead.

"Behave big." Access vital skills that are hard to find and/or used too infrequently to justify a head count. This allows you to use tactics and techniques that are only available to your bigger competitors.
Avoid the challenging task of selecting implementing and managing the technology required for modern, efficient and effective marketing. The MaaS provider looks after this and should ensure it integrates with your sales (CRM) platform.
Preserves your precious cash by converting Capex into Opex.
Focus on what you do best and outsource other functions to experts in their field. More time dedicated to what you do best, will reap the highest reward for your business.
Unlike a traditional agency that specialises in one or two things, outsourced Marketing-as-a-Service providers cover the lot. They'll do everything you'd expect an in-house marketer to do.
Tie performance of the marketing function to real, measurable KPIs. Good MaaS providers will be happy to be measured on key metrics such as sales-ready leads, new customers won by marketing and so on. Measuring real ROI on internal marketing functions is notoriously difficult to achieve.
Here is a short 20 minute webinar on how to build s smart marketing future for your business using Marketing-as-a-Service.