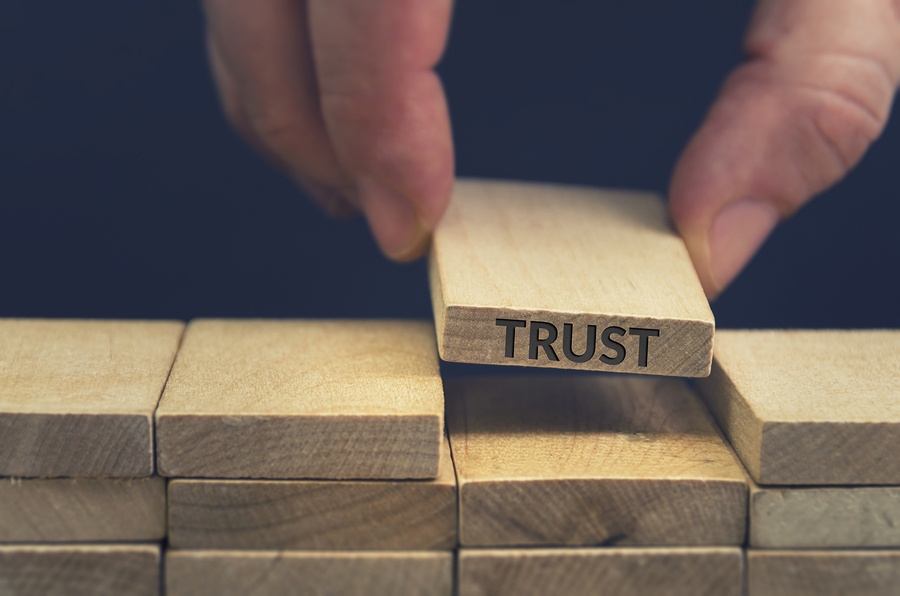 Before we get started - some definitions:
Account Based Marketing: "ABM is all about shifting your focus from lots of leads to highly targeted accounts that are very specific organisations and companies that are the best possible fit for your product or service." - Forbes
Inbound marketing: "Is a technique for drawing customers to products and services via content marketing, social media marketing, search engine optimisation and branding." - Wikipedia
One of the biggest changes in account based marketing is to attract major accounts via a clear focus on educational content and offers that are genuinely valuable to the stakeholders in the target organisation. Building trust by focusing your efforts on always being helpful, instead of interrupting target customers with spammy low value offers, coincides with a fundamental shift in the way B2B buyers make purchasing decisions.
Marketing technology, specifically automation platforms such as HubSpot allow you to automate and scale account-based marketing efforts. This enables you to target audiences with highly personalised content and offers. ABM can now be used at every stage of the funnel. Coupled with extensive analytics, this allows you to accurately measure the effectiveness of your campaigns.
How to use ABM and Inbound marketing as a powerful one-two punch, depends on whether you are attracting new prospects or deepening relationships with current clients.
Each group requires a different emphasis:
New Prospects
Content
Content is the backbone of inbound marketing and the primary means to rank in search results (SEO). A diverse range of personalised content in the form of blog articles, emails, eBooks, white papers, videos and infographics should be used to target your audience. The topic of this content is crucial and must centre around the principle gap the target audience is experiencing. Simply put, they may have too much of a "bad thing," a pain (eg high expenses) or not enough of a "good thing," a gain (eg low revenue growth). Your content must help your buyers understand the implications of specific pains or gains and what fixing that pain or gain would mean for their firm. For example my margins would increase by 10%, or I'd be able to hire 2 new salespeople. This is the basis of helpful, valuable content. By building this content you develop authority and most importantly the trust of your target audience. When it comes time to introduce your solution to their particular pain or gain you will be viewed favourably.
Naturally, these pieces must be customised to fit a specific industry, company and even the different influencers within the account. This will increase engagement and ensure you are providing relevant content as it pertains to the buyer persona and their stage in the buyer's journey. A detailed distribution and engagement plan should be in place to ensure you get the most out of your content.
Advertising
Organic content distribution techniques such as social media posts and email outreach are a core concept of inbound marketing and are extremely effective. However, in order to drill down on high-level accounts, a paid approach may well be necessary. Google AdWords and the advertising tools available on many social media sites, especially Facebook, allow for the targeting of a wide variety of traits and demographics, making them an ideal tool for ABM. Advertisements should lead to personalised microsites, landing pages and content offers.
Current Customers
Email Workflows
Nurturing workflows, or email drip campaigns, can be used at all stages of the funnel but are particularly effective for marketing to current clients. Marketing automation ensures that the timing, frequency and content line up with the desires and needs of your customers. These workflows should contain a significant amount of personalisation as you have an existing relationship and know a lot about these people. It's essential this knowledge is captured effectively in your CRM system. Educational content, special offers, new products and services and up-sells that will enhance a previous purchase should all be a part of marketing to your current clients.
Relationship Building
Once you've established a relationship with a customer it is important to continue to grow that connection. Account managers should actively use social channels to engage with the customers online content, by following, sharing and if appropriate, commenting on their content. Simply being aware of what your customer is talking about in their world - to their own customers - is a powerful thing, and provides you with deeper insight into their drivers.
Account managers should use paid tools such as LinkedIn sales navigator to connect with other key influencers at the organisation and keep on top of staff adds, moves and changes.
Your firm should ensure they have a systematic, effective and automated customer experience or satisfaction process, where customers are regularly polled about how they feel about working with your firm (eg NPS) or specifically polled after interacting with your customer support function (eg follow up customer satisfaction surveys.) Account managers should be notified of any notable positive or negative responses and tasked with reaching out to that customer. HubSpot's customer hub tools is a good example of a software platform that straddles the whole customer lifecycle, with the customer record sitting at the heart of every interaction.
Lastly, don't forget simple, authentic, one-on-one contact, such as phone calls, congratulatory emails and site visits help you stay at the top of their mind. Building a strong relationship will go a long way to ensuring your competition doesn't pluck your customers away from you.
Account based marketing provides the framework, while inbound channels provide the means to providing strong, durable relationships with large, complex organisations with whom you work.