If you are looking for ways to attract and convert visitors and nurture leads more effectively, then this is the blog post for you!
I wrote about the principles of creating impactful content that converts and nurtures leads in my free eBook entitled, the content marketing revolution.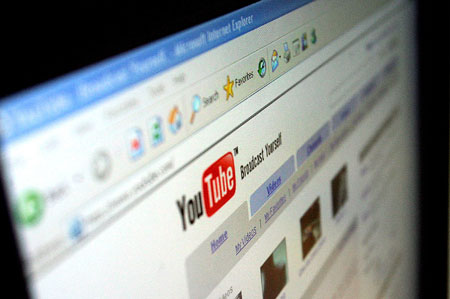 This blog post talks about one aspect of effective content, business video. Business video is advancing in leaps and bounds in terms of affordability, ease of production and ubiquitous distribution via YouTube.
Why should you be interested in business video?
The messages B2B marketers wish to get across to prospects are often quite complex. Video is an excellent way to communicate a complicated message that might take six or seven pages of dense whitepaper text. It is a rich medium.

If you integrate business video into a good automated marketing system, such as Hubspot, you can build powerful interactivity with your prospects, driving visits to your site, uncovering and nurturing leads down your funnel. Check out the testimonial at this link from Sarah Fisher of Building Engines, for an example of how one smart system, from Visible Gains does it.

It's time effective. A great deal of content can be communicated in a two or three minute video.

It's easy to consume on your laptop, iPad, smartphone, pretty much anywhere anytime.

Short video testimonials from satisfied clients is a great lower funnel stage tactic to validate your offering.
Some myths about business video
It's too expensive! Business video is becoming very affordable. A simple $150 dollar camera, tripod and lapel microphone is the only investment you need in technology if you wish to produce business video yourself.
I don't have the technical skills! Business video is relatively straightforward to produce. Simple editing interfaces are available free or for low cost on the internet. See g2m Solutions' partner Visible Gains' interface as an example.
I'm no Steven Spielberg! YouTube and the explosion in the use of webinars have made "raw" video perfectly acceptable. In some cases, prospects may actually prefer it. If a video is too polished, it looks "salesy". In this era of transparency, what's more transparent that sitting in front of a video camera and talking to your audience?
Getting someone to produce a video for us is horribly expensive! A number of firms (g2m Solutions included) provide business video solutions in the hundreds rather than thousands of dollars. Outsourcing the production of business video is an affordable and smart option.
Some things to watch out for:
The topic of your video. Business video may well be the new cool member in your marketing toolbox, but this does not absolve you of the responsibility of creating relevant content for your viewer. As with other content such as blogs, articles and white papers DO NOT talk about your own product's features functions and benefits, think about the problems, challenges and issues facing your target audience. Show them you understand their world.
Invest time in building a script with a clear structure and message. Avoid the temptation to just "wing it". Remember what your objectives are. Do not underestimate this task.
Keep it short! Statistics clearly show the drop off in interest, and particularly conversion, the longer you speak. If you are using video as a call to action in an eDM campaign, 20-30 seconds is the maximum you should aim for. Obviously case study pieces and testimonials can be longer, but 2-3 minutes is more than enough.
Punctuate your video with text to amplify key points. Remember to always have a call to action at the end of each video; encourage your viewer to take further action.
Integrate video as part of a series of marketing campaign tools and TEST, TEST and TEST again. It may take a few times to get the message right. Invest in marketing software that has powerful analytical capabilities. Modern marketers are analysts first, artists second!
I hope this post has got you excited about the opportunity of creating some business video to drive up your lead creation and conversion rates. If you are still concerned about the process and tools needed to build a business video, or need some help getting off the ground, come and chat with to us at g2m Solutions, we build business video using, amongst others, the excellent visible gains application, in a few days and for a few hundred dollars you could have your very own business video.