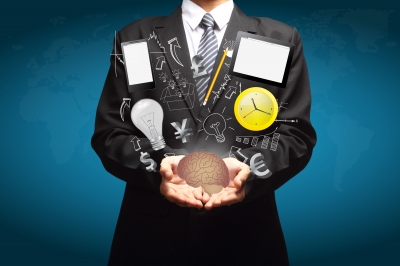 As a business owner who's interested in generating leads for your business (and who isn't?) you can hardly fail to have noticed the industry's intense interest in content marketing.
Why?
Because your buyer's purchasing behaviour is changing and they are grazing for online content such as blogs, white papers, ebooks, case studies, industry trends, recommendations from their peers - really any piece of content that is going to interest, engage and inform them. It's content marketing's role to generate and distribute this content to your buyers.
This is new?
Some of you may have spotted that this isn't exactly a new trend, after all whitepapers and case studies have been used for years in marketing campaigns.
But there are a couple of fundamental differences:
1) Content is so easily accessible and available with just a few characters typed into your favourite search engine, you must make sure people can find your stuff.
2) What you say has to be really interesting and engaging to cut through the barrage of information we are presented with every day. That means:
Your content really mustn't be about you. No really, it musn't. Not a thinly disguised plug either. It must be about your buyer and their daily problems, challenges and opportunities to excel. Help them with your content and they will positively engage with you.
Your content has punch. It's delivered in an impactful way. Perhaps its a dense technical whitepaper, but perhaps its a blog opinion piece or a short 2 minute video.
OK, but is this a serious trend here in Australia?
Short answer? Yes.
Consider this data from a survey done by the Content Management Institute and ADMA in March 2013, entitled Content Marketing in Australia: 2013 Benchmarks, Budgets and Trends.
96% of Australian marketers use content in their marketing. That's actually higher than both the USA (91%) and UK (95%).
On average they use 12 (yes thats 12!) individual pieces of content in their tactics.
76% of Australian B2B marketers use LinkedIn to distribute their content.
56% of B2B marketers us content for lead generation and 29% for lead management/nurturing. But building top of funnel brand awareness comes out top with 73% using content to start engaging with prospects.
People are starting to get that content marketing works too with almost two thirds of marketers planning to increase content marketing budgets over the next 12 months and content wil account for 25% of all spend on marketing.
OK I'm convinced! so how do I produce all this content then?
Smart marketers are quickly figuring out the content marketing can be challenge to generate, which is probably why 57% of them are choosing to outsource content creation and that the larger the company the more often this task is outsourced with 80% of 1000+ companies choosing to outsource content creation.
What could possibly go wrong?
Well, as it turns out, quite a lot.
Over half of us (53%) struggle to produce the kind of content that really engages. The trend is towards telling engaging and real stories about your target buyer's world, rather than self promotional clap-trap jammed full of corporate double speak and gobbledegook! This is very different than most of the current content that marketing produces.
Producing enough content is also a struggle for 51% of us (hint: see outsourcing above).
Aussie bosses are also a more skeptical bunch with 13% of them not buying into the content marketing vision being peddled by their head of marketing.
In a sign that the USA and UK markets maybe a little further up the content marketing maturity curve than their Australian counterparts, only 31% of B2B marketers view content marketing as effective or very effective; lower than their UK (39%) and USA (37%) based peers.
So what should I do if I want to take content marketing seriously?
Allocate a bigger and distinct budget to content marketing.
Plan properly. Build a content marketing map that aligns to your buyer personas AND the stage of their buyer journey.
Research your buyer personas properly, think about repositioning your messaging around buyers and their stories.
Use more social media platforms to distribute content.
Tailor specific content to specific buyer personas.
Ensure you have resources to produce all your content.
Be agile in your content generation, acknowledge you won't get it right first time. Change stuff, try new things.
and last but perhaps most importantly of all...ensure you have a way of measuring and analysing what is and is not working. Then change what isn't working and retest.
Feel free to contact us some advice on how to build a sensible approach to content marketing or if you would like to read some more download our eBook.
Image courtesy of freedigitalphotos.net