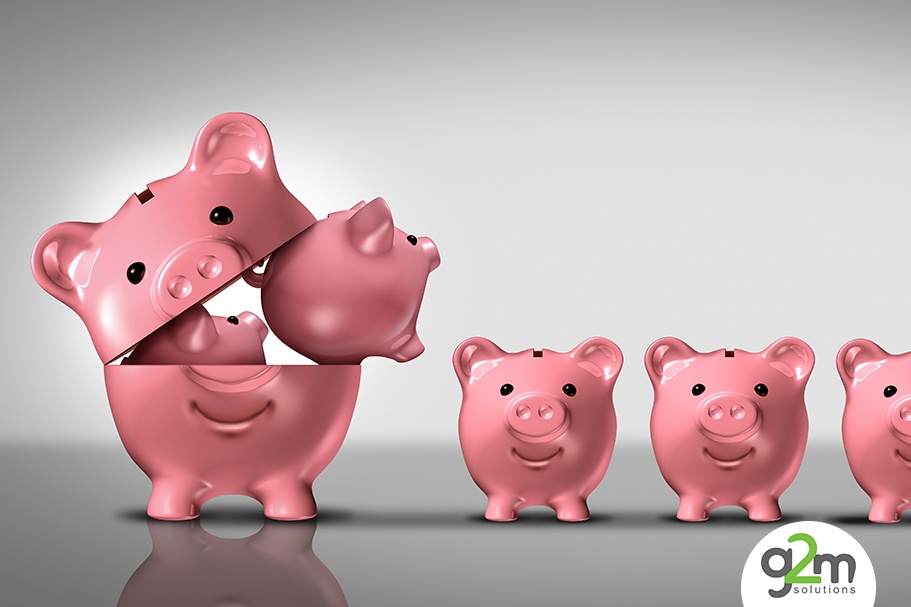 There is big opportunity for growth next financial year. If you're serious about it than it's time to rethink your b2b marketing strategies. According to the Australian government's 2016-2017 federal budget, Australia is growing faster than all major advanced economies and well above the OECD average. The economy is forecast to grow by two and half percent in 2016-17 and three percent in 2017-18. Cutting taxes for small and medium size enterprises, support for new start-up businesses and opening up export opportunities are just some of the proposed items in the national plan to transition the economy from the mining boom to a stronger, more diversified nation. In the business world, B2B marketing strategies work in similar fashion - and there's a number of different approaches you can take to reach your goals. Over the next four weeks, we will be discussing H. Igor Ansoff's four marketing strategies (market penetration, product development, market development and diversification) and how you can apply these concepts to help you evaluate and determine the next stages your company must take in order to grow.
B2B Marketing Strategies #1 - Market Penetration
Penetration of your current market is one of the easiest strategies to take on because you're selling to people who are already enjoying your products or services. Even though this approach might be challenging, it's the least risky of the four major growth strategies – and can be performed throughout the life of a business. Market penetration also involves attracting new customers and converting your competitors' customers.
Timing is also a key factor to increasing market growth and this can be dependent on overall market welfare, competitors and current events. Market penetration can also be helpful when sales are slowing down, sometimes customers just need to be re-introduced to your company or reminded why they need your product or service.
Penetrating your market with Inbound Marketing and Sales
In this digital age competition is fierce, consumers attention span is short and almost every industry is being challenged by digital disruption. Taking the time to learn about new and improved marketing and sales methodologies can be one way to stay relevant, fresh and ahead of the game. The concept of inbound marketing, and more recently inbound sales, are proving to be succesful and sustainable alternative solutions for businesses experiencing a downturn in sales from their outdated marketing tactics.
With this in mind, it's essential that your B2B sales and marketing teams work together to improve the process for lead generation, nurturing, qualification and the closing of a sale. Below are some examples of inbound marketing and sales tactics that can help you penetrate a broader market, and achieve the growth you want this next financial year.
Inbound Marketing 101
1) SEO – You need to carefully, analytically pick keywords and use them to optimise your website pages, content (blogs and other resources like ebooks, white papers, case studies), and build links around the terms your ideal buyers are searching for.
2) Blogging – This will help you attract new visitors to your website. Each new blog is a new page for Google to index. This will help you rank for the keywords you're targeting.
3) Website Pages – Optimise each website page to appeal to your ideal buyers, not Google. Remember to create helpful content for humans not search engines.
4) Social Publishing – Share your blogs and resources across relevant social networks like Linkedin, Twitter, Facebook, Google+, to engage with prospects, and put a human face to your brand.
5) Calls-to-Action (CTA) – These can be in the form of buttons or hyperlinked text in line with body copy, and they encourage your visitors to take action, like 'Download a Whitepaper' or 'Attend a Webinar'.
6) Landing Pages – When a website visitor clicks on a call-to-action, they should then be sent to a landing page. A landing page is where the offer in the call-to-action is fulfilled, and where the prospect submits information that your sales team can use to begin a conversation with them. When website visitors fill out a form on a landing page for the first time, that visitor becomes a contact or a lead.
7) Forms – In order for visitors to become leads they must fill out a form, which is usually on a landing page, and submit their information. Optimise your forms to make this step of the conversion process as easy as possible.
8) CRM and Contacts – Keep track of your leads and their interactions with your website in a centralised marketing database.
9) Closed-Loop Reporting – Integration with your CRM system allows you to analyse just how well your marketing and sales teams are playing together.
10) Email – A series of lead nurturing emails providing useful, relevant content can build trust with a prospect and help guide them to a point where they are ready to buy from you.
11) Marketing Automation – This process involves creating automated email marketing and lead nurturing tailored to the needs and lifecycle stage of each lead.
Inbound Sales 101
1) Define your buyer's journey – If sales can't add value beyond the information buyers can find on their own, the buyer has no reason to engage. Make it a priority to understand their buyer's world.
2) Develop a sales process that supports your buyer through the journey – Since inbound sales teams build a sales process after the buying journey has been defined, salespeople and buyers feel aligned through the buying and selling process, not at odds with one another.
3) Define your 'Identify' process – Inbound salespeople are able to separate active from passive buyers, so they focus their time on buyers who are already in the awareness stage of the buying journey.
4) Define your 'Connect' process – When inbound salespeople reach out to buyers, they lead with a message personalised to the buyer's context.
5) Define your 'Explore' process – Inbound salespeople transition into exploratory mode when a buyer expresses interest. They leverage the buyer interest to develop additional trust and uncover their goals through an exploratory conversation.
6) Define your 'Advise' process – Inbound salespeople tailor the presentation to the buyer's context, leveraging the information gathered during previous stages.
Interested in learning more about how your sales and marketing teams can work together? Download our complimentary ebook 'The Business Leader's Guide to Highly Effective Revenue Generation' which will walk you through techniques that actually work and provide you with a comprehensive look into inbound marketing as a key source to revenue generation.
Download our ebook by clicking the button below:
Subscribe to our 'Growth Blog' to stay up-to-date with B2B marketing strategies, and related topics, that can help you grow your business.
If you like this post, remember to share it on your favourite social platform too!