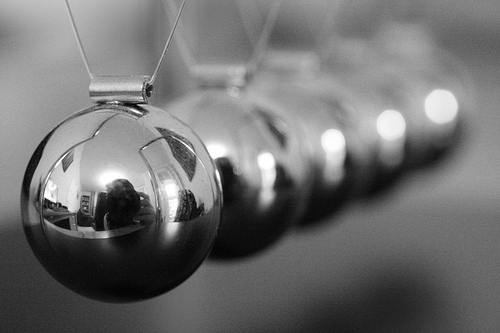 Are you struggling to generate the right volume of leads to hit your revenue objectives? Are the tactics you are employing actually working, or do you feel you are banging your head against a brick wall?
If you suffer from either or both of these problems you need to create momentum in your B2B marketing. Momentum is created by the rhythmic application of a set of tactics over and over again. Creating momentum in your marketing takes time and applied effort but once you achieve it you can consistently attract visitors to your site and generate leads for your sales team in sufficient quantity and quality to meet your revenue goals...without killing yourself or your team.
When it comes to picking tactics that build momentum for your B2B marketing strategy, there are three steps you need to take:
#1 Find out what your "funnel maths" looks like
First of all, B2B marketers need to know their funnel maths. Why? In a nutshell, if you don't know the number of visitors, leads, meetings, and proposals you need to meet your sales objectives, you don't know the volume of activity required to reach your revenue goals...you're performing "random acts of marketing." You are flying blind.
Sadly, this is the very perception that CEOs already have of marketers. Fournaise Marketing Group surveyed more than 1200 CEOs in North America, Europe and Asia Pacific, and found that:
80% admit they don't really trust and are not very impressed by the work done by marketers
78% reported that marketers too often lose sight of what their real job is – increasing demand for goods and services in a quantifiable manner.
In contrast, trust and value in the work of CFOs and CIOs was dramatically higher at 90% of the sample.
So the reason why CEOs take such a dim view of marketers is because of an inability to tie marketing back to the bottom line: ROI. The don't know their marketing maths. Do you know yours?
#2 Include rhythmic tactics in your campaigns
Building momentum is tough because it's hard to maintain interest, allow enough time, and consistently repeat tactics. This is why it's important to select tactics that are:
Repeatable. Good rhythmic tactics can be executed more than once, on a regular basis, in volume. This will allow you to continuously improve, gain traction with your market (repeat exposure), and be consistent in your messaging.
Relatively cheap. In addition to the cost of any external services you may use, beware of what it may cost in terms of internal resources, ie. the time it takes to execute your tactics. You may want to consider marketing automation platforms that can facilitate this for you.
Valuable to your prospect. Make sure what you're saying genuinely helps your prospects, so that you don't annoy them.
Regularly assess the effectiveness of your tactics in progressing your buyers to the next stage in their buying journey. Make sure that you progress your buyers through each stage of the funnel: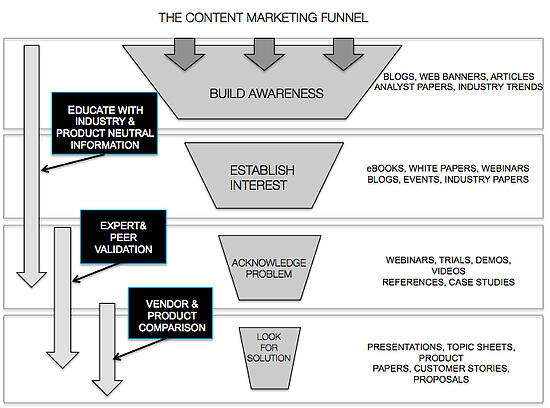 #3 Don't forget the importance of recycling leads
As you run your marketing campaigns and leads are generated and move down the funnel, you will inevitably leak a certain percentage of leads. Typically 90%+ of leads will leak from your sales funnel. A good proportion of those leads remain excellent targets for your business they just weren't ready to buy right at this moment.
It's critical to build an effective recycling tactic into your overall campaign. Stay in touch with these prospects by continuing to provide valuable insightful educational top of funnel content until they are ready to drop into the sales funnel once more. The positive effect of recycling leaked leads to your marketing maths cannot be over-emphasised. Adding a leaked lead to your weekly blog subscription list is an excellent example of a recycling tactic.
Building rhythm in your marketing is one of the more popular modules in our B2B Marketing strategy course called Funnel Academy. We customise courses for companies however if you would prefer to attend as an individial we also teach this module as part of ADMA's B2B Marketing strategy course in Sydney and Melbourne.
photo credit:

Andy Magee

via

photo pin

cc